Past and Deceased Members
This page is wholly dedicated to all those members whose support and dedication has made the London League what it is today.
---
Some of the players that have played in the London Scrabble League




Ablitt-Jones, Steve    Apostolou, Joanne      Appleby, Gilli          Appleby, Phil
Austin, Maureen        Berlin, Barbara        Black, Phil             Bloomberg, Martin
Byrne, Kathy           Cohen, Sybil           Cruickshank, Erica      Daly, Johnathan
Darbyshire, Neil       Edberg, Shirley        Elam, Kathy             Fleming, Barbara
Francis, Darryl        Freeman, Harvey        French, Christina       Crocker, Gloria
Gipson, Helen          Goldberg, Shirley      Golder, Paul            Golder, Sharron    
Graham, Malcolm        Greene, Ruth           Gregory, Jessica        Grippo, Joe
Gunton, Lesley         Hayman, Rael           Howard, Paul            Howell, John           
Jameson, Jean          Jones, Indra           Keeley, Chri            Kinder, Gillian        
Knox, Barrie           Kotewicz, Georgina     Lander, Angela          Lear, Victoria
Lindsay-Hogg, Marie    Little, Violette       Locke, Tony             Malde, Vipul
Marsden, Brenda        Mehta, Viraf           Moorhouse, Hartley      Moss, Judy
Nyman, Mark            Obey, David            Ofole, Marian           Palmer, Janet
Pender, Deanna         Perry, Andrew          Perry, Steve            Quarshie, Ken
Ranthe, Samuel         Reed, Martin           Reynolds, Maureen       Rockman, Carolyn
Saldanha, Allan        Saldanha, Margarita    Saldanha Roland         Shah, Bijal
Simmons, Allan         Simons, Mei-Ling       Simpson, Evan           Sugar, Brian
Tarlow, Ben            Thomas, Martin         Trace, David            Tunkell, Daniel
Turovski, Janis        Violett, Bob           Violett Claire          Vittachi, Harianti
Warren, Len            Webb, Rob              Webber, Aaron           Whiteman, Gayle
Willis, Mike           Winer, Rachelle        Woolley, Irene          Wooster, Val
Yonance, Adrian
---
London League members who are no longer with us and are not forgotten
Asterisked members will have tributes. Click the name to take you their tribute (or scroll down).
---
March 2020
FLORENCE FONTAINE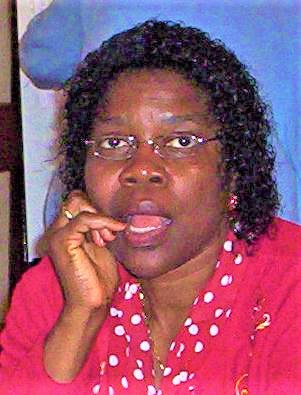 .|.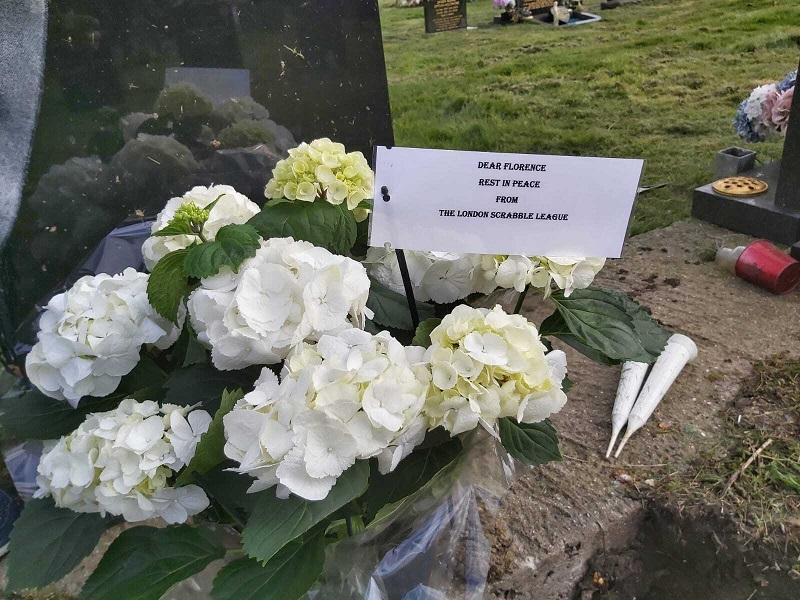 Karen Game (London League member): It was one of the biggest shocks of my life to lose Florence; I knew she had lost her voice for some months, and had many tests and physiotherapy, but she was unable to work, a former teacher at Stockwell, but recently for Seetec, supporting adult students in IT studies.
We would regularly have 10 or even 15 games on the go at any one time on Facebook scrabble, all times of day and night.
She loved coming to tournaments, we flew to Edinburgh a few years back and did sightseeing prior to the tournament, to Swindon many times by car, sometimes with Colin St Hill, Mohamed Kamara, sometimes Moira Metcalf and myself. She was always loud but excellent company, if you can imagine a subdued Florence unable to speak, the thought is almost unbelievable.
When Bobby and myself got married in 2018, Florence, Moira and her sister Melissa accompanied us on the journey together to the Register Office, where all the other guests were waiting.
I used to tease her and say I was her social secretary, because she would ring me for the address and phone number for her matches at the last minute. We sometimes went to concerts and theatre, the last one to Barry Manilow at the 02, and we went cruising to the Caribbean and got on like a house on fire constantly, she was always kind, patient, fun and thoughtful, so many words I can use to describe her but they would fill this page. Her husband, who died many years ago, had family in the Caribbean and she tried unsuccessfully to make contact whilst we were there. It only seems a few months back she asked if we could go together on another cruise - to Los Angeles, Las Vegas (Florence loved a flutter), and the Caribbean, but sadly that was not meant to be, as she couldn't work. I know Priscilla Encarnacion was also a travel buddy over the years.
It never crossed my mind that she wouldn't get better; I never imagined her silence and lack of contact was because she had gone and left us all.
I found out by chance because I couldn't bear not speaking to her any longer and went to her flat and found a note on her front door, giving the date of her funeral of 7th February; I found out too late, and had no family contact details, so managed to trace the Father of the Church, the funeral directors, her former employers, and finally received a call from her lovely niece Unoma, who I had heard so much about over the years but never met. It was Unoma and her other nieces who had organised her funeral and burial, but could not unlock Florence's phone or iPad, but she explained that the church was full of people who loved and respected her, and what had happened to cause Florence's demise, which made some sort of sense and cause of the terrible loss. Florence was religious and would attend church when she could.
I spend so much time myself at King's Hospital, and did not know I was so close – yet so far – from my dear friend and could have been by her side as she had been admitted mid-December, but needed constant care and was moved to a hospice near her niece in Watford where she died on 4th January. RIP my dear friend Flo.
If you would like to leave a more personal tribute, which can be shared by her family and friends, her niece Unoma sent me this link to be included on the Scrabble website: https://www.forevermissed.com/florence-onyesogbuzia-fontaine/about.
Priscilla Encarnacion (London League member): It is indeed a great shock as Florence was full of life, laughing all the time even if she was losing her game. She always joked about the blank tiles. I knew she had so much trouble with her health but didn't realised the seriousness of it.
Incidentally, my first Scrabble board is at her house which we used whenever I went there because I didn't like the board she had where the tiles didn't sit well.
So sorry to hear of her demise, she was my friend too, will pray for her, RIP Florence.
Elie Dangoor (London League mermber): I had played Florence twice - she seemed a nice lady, though I did not know much about her. It appears people didn't know she was unwell. Nowadays, thanks to the internet, you can find out more about people, even though it seems her name was not uncommon. I found this, with a reference to her Scrabble in the LSL. It seems she was older than she looked, and had an interesting life: https://uk.linkedin.com/in/florence-o-fontaine-05228665.
Peter Dolgenos (London League member): That is sad news indeed. I went to her flat several times. She did not seem ill or that old...

November 2019
ANN BEST | JOYCE CANSFIELD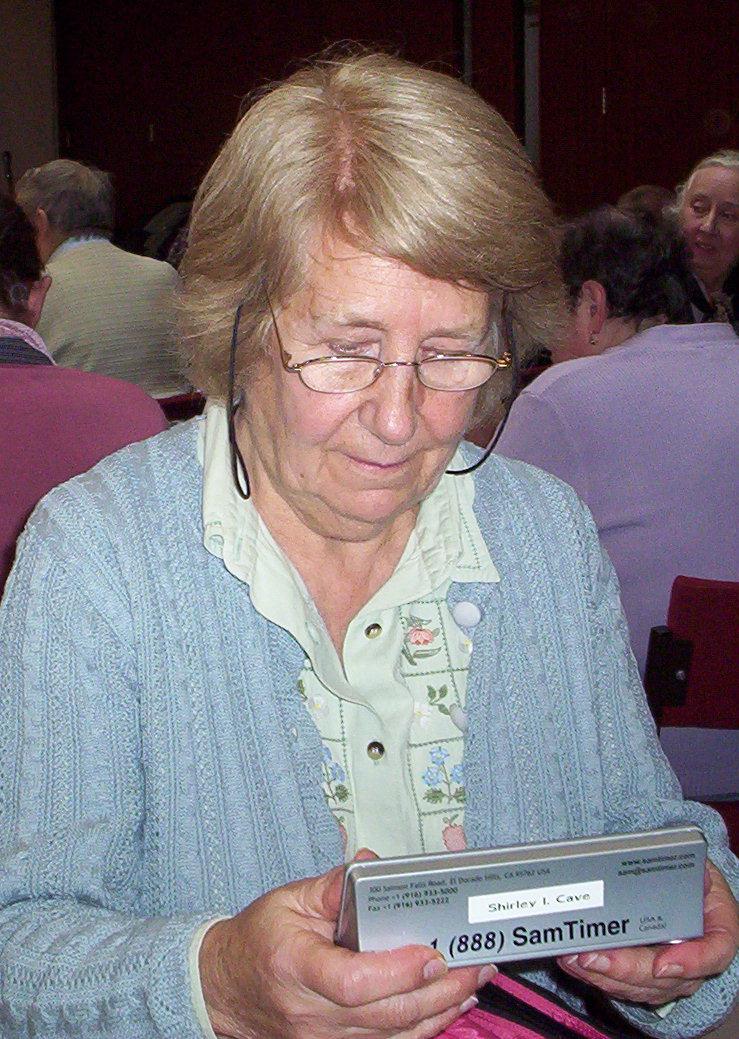 .|.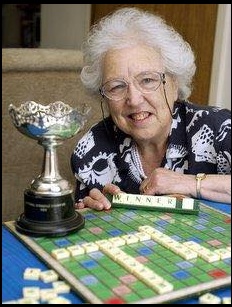 .

We are sad to report the passing of former London Scrabble League member Ann Best and long time Scrabble player Joyce Cansfield. Ex-member Ann Best (above left) died on 15th October. She was very well liked, and had many good friends in the Scrabble League and from going on Scrabble holidays. She will be much missed by all those who knew her. The funeral was for family only. Joyce Cansfield (above right) was not a London Scrabble League member but regarded as the matriarch of Scrabble in the formative years of Scrabble. She won the National Scrabble Championship in 1998, was the first series winner of Countdown and compiled fiendish crosswords for The Times. She died after a long illness on 12th October aged 90.
August 2019
GEORGE GRUNER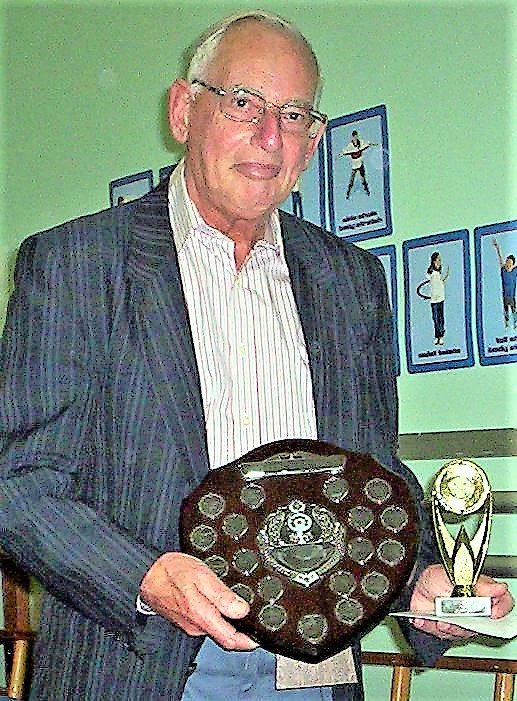 Roisin Gruner (sister-in-law): Could you let people who knew George Gruner know that he died earlier this morning (Tuesday 30th July). He was far from well, with little quality of life when his Scrabble playing and his other interests were affected by his deteriorating condition, so we see this as a release. I'm sure he'll be remembered with affection by all his fellow-players.
Ruth MacInerney (London League member): George had many talents which included piano playing. He met his late wife through their shared love of music. He was also very good at reading hand writing where he could judge the character of people he did not know. However his main passion was Scrabble. He would like to have had an ABSP rating of 190. But, unlucky for him, he just fell short by three points. He quite rightly became an expert and managed to win many tournaments, three of which were consecutive wins at the Luton tournament against a strong field of experts. After spending his working life travelling the world as an employee of the travel industry he set up, and ran, the Ickenham Scrabble Club. He then joined the London Scrabble League in June of 1994 where he spent time as Complaints Officer on the Committee as well as running several Sunday Drives. He beat me for the Drive Cup which he certainly deserved. It was sad, however, that his late wife became terminally ill inasmuch as he had to care for her so was unable to play as much Scrabble as he would have liked. Her death in January 2009, even though it was a merciful release, was a big loss for him. It was fortunate, at the time, that had his pet dog (Dougal) who was a great source of comfort for him in his time of loss and beyond. However his dog died which was a major blow and probably led to the beginning of his deterioration which led to dementia thereby forcing him to spend his final years in a care home. Even although he has sadly died, I am glad that he has been relieved of his suffering. R.I.P. George.
Sandie Simonis (London League secretary): Sad news. I hadn't realised he had deteriorated so quickly. Strangely enough I thought of him this morning as I passed his old house to and from Rickmansworth Aquadrome for my Tuesday morning walk.
Mike Willis (Former London League member): Sad to hear, George was a decent man and a great Scrabble opponent..
James Burley (London League member): Such sad news, and totally agree with your comments at the bottom Sandie. My experiences of George were that he was a lovely man and still a very good player as his condition set in, but it was devastating to watch his deterioration unfold. Sleep well George..
Mike Whiteoak (ABSP Chairman): Rachelle and I are both very sad to hear this news. As others have said, he was a gentleman, a pleasure to talk to, and a very strong player in his day. Rachelle used to make a point of speaking to him at tournaments, as she sensed that he was lonely, with no close family after losing his wife. He will be missed, but he, and his beloved canine companion Dougal, will not be forgotten.
Esther Kasket (Scrabble player): A gentle gentleman R.I.P...
Elie Dangoor (London League member): I have a lot of fond memories playing George in the London League and Middlesex League, and I recall that he was something of a linguist..
Terry Kirk (Former London League chairman): I played George a lot over the years - as others have mentioned, he was always the perfect gentleman. I believe he also was a composer.
Laura Finley (ABSP Secretary): Yes, my son Ian did some work on a website for George - Duettino. George was a talented pianist..
Alec Webb (Scrabble player): Absolutely remembered with affection. R.I.P. George..

April 2019
CHRISTOPHER HOWE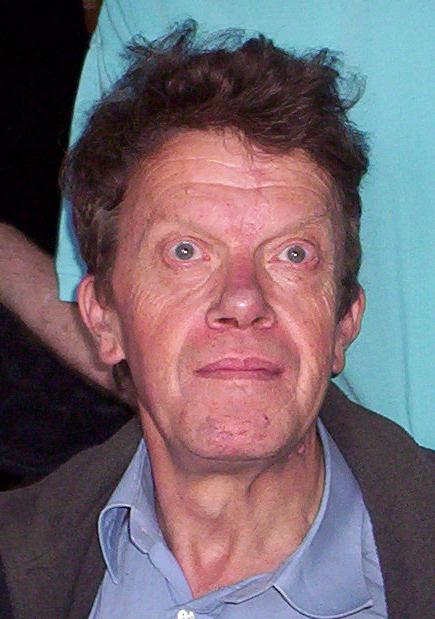 Catherine Ensby (niece): It is with great sadness I have to pass on the news about Christopher who passed away at home following a short illness on 18th February 2019. He was 72. Christopher had 2 passions in life Scrabble and cricket. In his possessions are the rules to Cricket Scrabble devised by him combining his 2 great loves. As a family we decided that the Lords Cricket Ground Memorial Garden would be a very fitting place to scatter his ashes. We will be remembering him in a small family ceremony before the start of this seasons cricket matches.
Jenni Chan (London League member): I will remember him with a smile.
Sandie Simonis (London League secretary): Very sad indeed. Chris was one of few players who loved the game of scrabble but genuinely did not seem to mind losing and felt honoured to be playing someone he deemed to be better than himself. With a smile and a chuckle he would often quote something one of his family would say. Rest in peace Chris..
Jonathan Maitland (London League member): A lovely chap, kind and innocent : rest in peace Christopher..

November 2018
HAROLD ROBINSON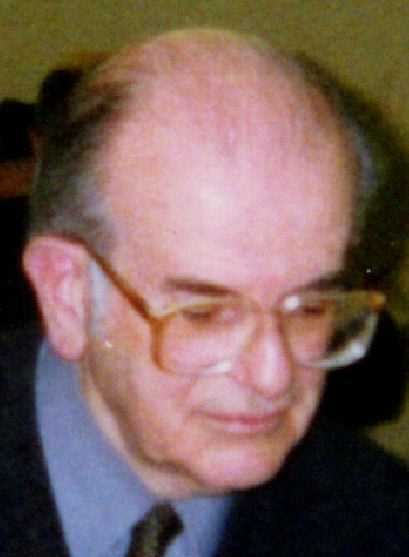 Daniel Morgan-Thomas (grandson): It is with great sadness I have to pass on the news about my granddad, Harold Robinson (former London League Secretary and father of Ruth Morgan-Thomas), he passed away in University College Hospital. He was 90. Many older Scrabble members will remember him. He will be sadly missed. His funeral was arranged at Golders Green Crematorium.
Philip Nelkon (Former London League member): Sorry to hear that, very funny and nice man.
Mike Willis (Former London League member): So sorry to hear and condolences to family and friends. He was a witty and friendly person and we shared an interest in railways. He was one of the very first shareholders in Eurostar. I used to play him regularly at his house near the Abbey Road studios where I wrongly learned the word QUEX* and discovered that the bridge bidding system ACOL* was also named after a nearby street. He's sadly missed and remembering Ruth as well.
Rachelle Whiteoak (Former London League member): Sad news. Harold was a lovely man. His last years were difficult especially when his wife Yvonne passed away closely followed by his daughter Ruth. R.I.P. Harold..
Priscilla Encarnacion (London League member): Sorry to hear about Harold, a very genial man. Actually he was the one who introduced me to the LSL. A colleague of mine in the Operating Theatre used to be a neighbour of his, then it's history..
Robert Richland (Former London League treasurer): I have very fond memories of lengthy phone conversations with Harold, chatting about postcodes, old London telephone exchanges and other trivia. He was London League membership secretary for many years.
Philippa Morris (London League member): So very sorry to hear this news. Harold spent many an evening playing London League matches at my home and I used to help him with distributing the League newsletter.
Allan Simmons (Former London League member): Great memories of Harold, his sense of humour, and early Scrabble meet-ups at his house (near Highgate I recall). R.I.P. Harold..
Terry Kirk (Former London League chairman): Very sorry to hear this. Harold and I both served on the London Scrabble League Committee together for several years, where he did a lot for the Scrabble community. As others have said, he was a very witty man with a great sense of humour. I enjoyed our chats and learned a lot about his twin passions of visiting funicular railways and enclaves. R.I.P. Harold..

August 2018
CHERRY SHADE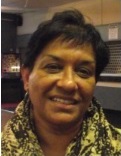 Newsletter 402: 'The Newsletter is very sad to report that one of our members, Cherry Shade, partner of Keith King has passed away following a short illness. Cherry liked all things bright and colourful, Cherry's funeral was on 23rd August at Hither Green crematorium.
Florence Fontaine (London League member): Cherry liked all things bright and colourful, so we'd love everyone to wear something cheerful! I met Cherry for the first time in my house when she came with Keith for a scheduled scrabble game and Keith introduced her as his partner few years ago. We warmed up to each other and from that day we became friends. Cherry is very lively, friendly and welcomes people to her home with open arms. I have never been to her house for a game of scrabble without Cherry wrapping some takeaway for me. She introduced me to her family and I always feel at home in her house. Everyone that had the opportunity to have met Cherry will forever miss the smiling and cheerful Cherry as you can see here in the picture below before a game of scrabble at a tournament. May your gentle soul rest in peace and may perpetual light shine upon your soul. Loved you and will miss you greatly..

April 2018
SYLVIA STOCK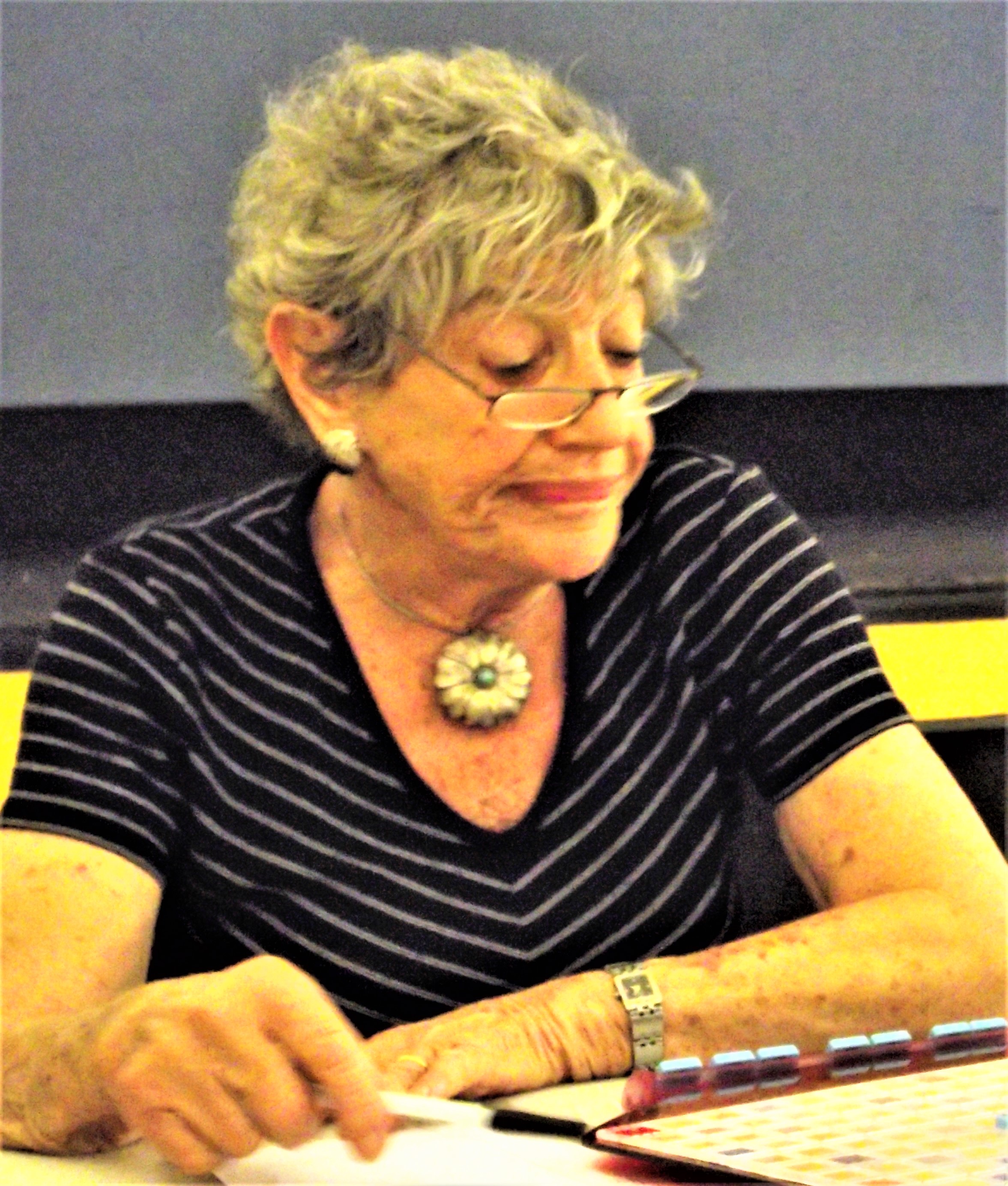 Karen Game (London League member): 'I was sad to hear about Sylvia, I guess it was on the cards. She was a feisty lady and unique and despite her moaning (and mine about her moaning) I was fond of her. She played a fearsome game right to the last time I played her and I learned a lot of words from her, especially the Hebrew ones.
Viv Bishop (London League Fixtures Organiser): Sylvia was a determined Scrabble player who looked forward to her weekly matches. Woe betide me should I have to leave her in the unfixed list, I got a tongue lashing! She did not like it so would immediately be on the phone cajoling anyone and everyone to make up a foursome. Her body was frail but her spirit certainly was not. On Scrabble evenings the first to arrive would have to get the boards etc from the cupboard and set up. In her old flat the table would have to be cleared of papers and a heavy vase moved. In her new flat we played in the communal lounge so there would be a trundle down the corridor with Scrabble stuff and a trolley laden with mid evening refreshments. She was very hospitable and I will miss her.
Norma Galley (London League member): I was very shocked and saddened to hear about Sylvia Stock. She had seemed in fine fettle when I last saw her. Over the years, I developed a great rapport with Sylvia, who was quite a character! She was a highly intelligent, sharp witted person who seemed to get so much pleasure from Scrabble and, I gather, bridge also. She had a great sense of humour, was an extremely hospitable host, presenting her guests with a lavish display of food at break time. Not necessary, I know, but nevertheless enjoyed and appreciated by everyone there. This news has upset me greatly. I am really going to miss her.
Sandie Simonis (London League Secretary): I was pleased to be able to go to the shiva service for Sylvia Stock as I was unable to attend her funeral. I met Sylvia many, many years ago when she first joined the League and lived in Harrow-on-the-Hill. I mostly enjoyed her company as she always had some funny anecdote to relay though you definitely did not want to get on the wrong side of her! She was also very kind and thoughtful. When I broke my ankle and was unable to get around except on crutches for several weeks it was Sylvia who visited with a container full of delicious home-made soup for me. The shiva was actually a very joyous occasion - a few tears through smiles and a lot of laughter. Her son David spoke beautifully about his mum - both about her fierce love for her family and her idiosyncrasies. Everyone there seemed to recognise the Sylvia they had known - the way she always complained to the top man in an organisation and was often rewarded with a bouquet of flowers or other gift. It was interesting to hear more about her early life and meet her beloved sons, sister and grandchildren. Another sad loss for the League and of course her family..

April 2018
JUDITH BOEHM 27th February 1925 - 24th March 2018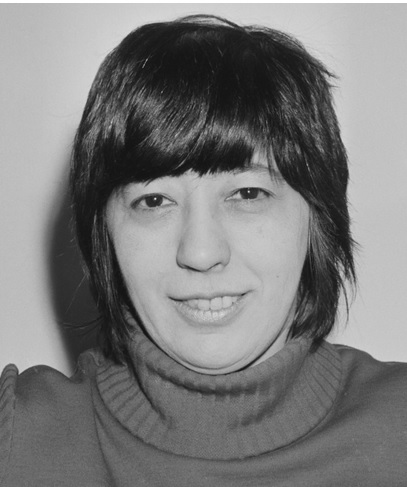 Viv Bishop: 'Those of you with very long memories may remember Judith Boehm. She was my second cousin. Judy left the League just after I joined, following a nasty accident on the way to a fixture at Richard Woodward's in which she broke her leg. Under her maiden name of Judith Simons, in the swinging sixties, Judith was the first female pop journalist in a male dominated profession. For many years she had her own column in the Daily Express. She was a confidante of the Beatles and was the inspiration to the title of the song "Hey Jude". She passed away a week ago at the age of 93. Her husband Gerhard (Gary) Boehm died in 2001; Judith had no children of her own but is survived by a stepson..
Extract from the Daily Telegraph obituary: Related through her extended Jewish family to the mother of the Beatles' manager Brian Epstein, she also entered the band's inner circle by becoming a confidante of Lennon's beloved Aunt Mimi. And just before the release of Hey Jude, a colleague of the Beatles publicist Derek Taylor told Judith that the song was named after her. McCartney later explained that it had been written for Lennon's son Julian to comfort him after his parents split up. But on her 90th birthday in 2015, Judith Simons received a congratulatory email from the great singer-songwriter that began: "Dear Judith, or should I say 'Hey Jude'?". Judith Simons, known as Judy or Jude, was born in Sheffield on February 25 1925, the only child of a cabinet-maker, Hyman (Hymie) Simons and his wife Sarah (Sonia), née Bloom...

August 2017
EAMONN FARRELLY 30th October 1941 - 4th August 2017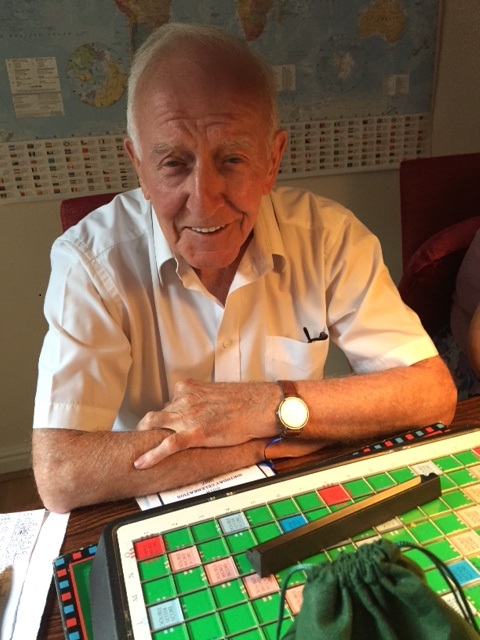 Linda Bird: 'I am very sad to report that one of our members, Eamonn Farrelly, passed away on Friday 4th August having suffered a massive stroke two days previously. He was very popular with the members of the LSL in South London. His funeral was held on Thursday 17th August at The South London Crematorium in Streatham. Eamonn was 75 years old. He had two daughters and one son, and two sisters and one brother. He had an extensive general knowledge and was very well read. He enjoyed a weekly game of golf and was an active member of his local U3A which is how he came to join the LSL. His local branch has a Scrabble group at which he met Shirley Cave and I think it was a result of meeting her that he was encouraged to join the League. Eamonn was a very competitive player, always cheerful and gracious whether he won or lost. He was well-known for his exemplary good manners. His death was a great shock for all of us and he will be much missed.
Rachel Bingham (London League IT Development): Very sad. I last played Eamonn in July and he was in fine form. RIP Eamonn.
Betty Balding (London League member): I was so sorry to hear the sad news. I also played him online and will miss our games. Such a nice man.
Pana Pugalia (London League member): Saddened to learn of Eamonn's passing. He was a true gentleman, always courteous and pleasant. His Scrabble friends will miss him..
Maggie Fleming (London League member): I was shocked to learn of the untimely death of Eamonn Farrelly. In the relatively short time he was a member of the London Scrabble League, I had the pleasure of playing in many fixtures either meeting him on the circuit or regularly at my home. Eamonn was always ready to step in if a fourth was needed and to enable me to play at his home in Mitcham he would meet me half way in his car. Quite often, it was four ladies and Eamonn. He would remark that "you ladies are pussycats but when you play Scrabble you turn into dinosaurs!" It made us all laugh (and so true!). Eamonn was very popular with those of us who play south of the river, and we will miss him very much..

May 2017
CHARLES GALE 1935-2017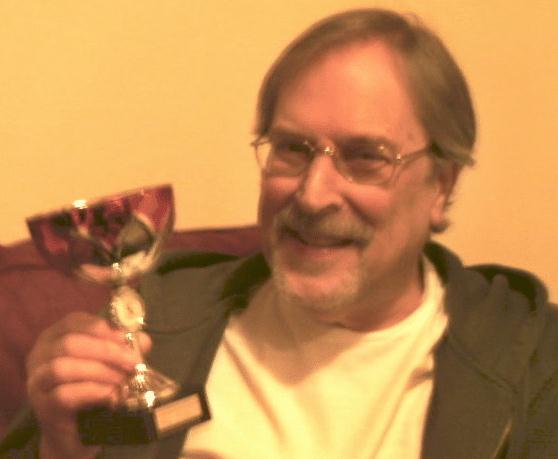 Jake Berliner passed on the sad news about Charles Gale, a former member, who passed away recently. Charles last played in the winter season of the League in 2011/2012.
The picture was taken after Charles won the Most Improved Player prize in October 2008- March 2009.
April 2017
BRENDA YOUNG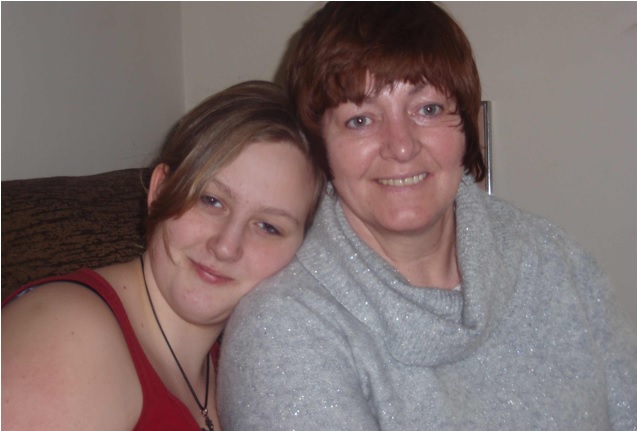 Sandie Simonis (London League Secretary): 'So very sad to pass on the news that our ex-member Brenda Young passed away on Wed 16th March. I first met Brenda about 4 years before 'the stroke'. She was a divorced working mum to young Shelby aged about 5. I always enjoyed my Scrabble evenings with her and we became friends. When Shelby, now 21, was 9 Brenda had a massive stroke which left her fighting to regain some mobility and determined to continue to look after her daughter. On leaving hospital she was unable to return to her 1st floor maisonette and was initially housed in a hotel, then a ground floor flat and then finally another ground floor maisonette which became their home. Nothing has been easy in the intervening years but Brenda fought on with determination and lack of self-pity. Brenda always signed off on her emails to me with 'on an adventure, before dementia - God bless you' I am so going to miss her.
Ann Chivers (London League member): So very sad to lose my good friend of many years' standing. Brenda never complained, was positive, upbeat and minimised her many problems. She was always such good company which I will greatly miss. My thoughts and love are with you, Shelby. And Brenda, as you always ended your conversations with me.... God bless you.

December 2016
SANDRA WESTON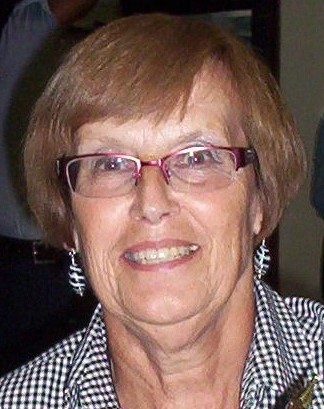 Mauro Pratesi (London League Newsletter Editor and Chairman): I had heard from Marian Hamer, via Sandra Weston's daughter, that Sandra was suffering from a rare form of CJD and was in the London Neurology Hospital. Her life expectancy was not good and eventually was moved to a hospice. Sadly she passed away on 22nd December 2016 at St Francis Hospice. The funeral was on 4th January at Forest Park Crematorium.
I used to play at her home in Barkingside in my early playing years. Then having not seen her for many years was so heartbroken to see her in a wheelchair at Kelvedon Hatch for a tournament in 2013.
We all are thinking of her and her family during this sad time.
December 2016
IRENE TRENNER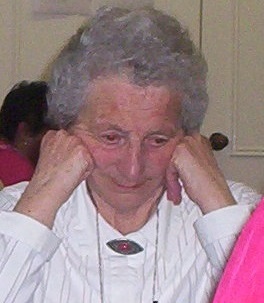 The family informed the League: 'Our darling Mother, Irene Trenner, a long time member of the London Scrabble League, sadly passed away on Sunday 18 December in Barnet Hospital following a short illness. Irene suffered dementia in her later years, when she lived in a care home, but although she could no longer play league Scrabble she retained her sense of humour to the end. She is sadly missed..
Viv Bishop (London League Fixture Organiser): Saddened to learn last night that one of our old members Irene Trenner passed away last Saturday. Always a welcoming host she spent the last 2 years of her life in a care home.
Sandie Simonis (London League Secretary): Also sad to hear of Irene's passing. I was an occasional visitor to her home during the several years she was a League member. Like Viv, I too found her to be a warm and welcoming host.
Irene Kahan (London League member): As well as sharing the same name, Irene and I shared quite a close friendship for some years - which was initiated over a scrabble game. In fact it was Irene who introduced me into the London Scrabble League and we spent a lot of retirement leisure time together (not always with our tile racks.) Irene was a lovely lively lady with a great dry humour and was a popular and welcoming host. She will be sadly missed..

December 2016
GORDON KINCHINGTON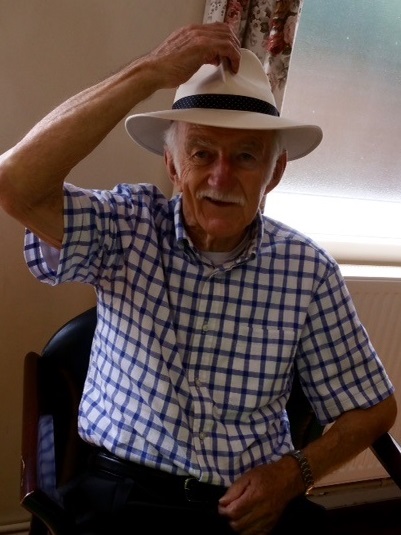 Gloria Stein (London League member) informed the League's Newsletter Editor: Older members who remember Gordon Kinchington may want to know that Gordon sadly passed away Wednesday 23rd November 2016 at the age of 82.
He was a close friend of my late husband Neil, playing both golf and Scrabble on a regular basis with him. Besides this though, he was much loved and thought very highly of throughout the south by many players. His funeral was at Eltham Crematorium on Friday 16th December.
Condolences go to his wife Ann and all the family. R.I.P. Gordon.

June 2016
RUTH MORGAN-THOMAS 17 July 1957-13 June 2016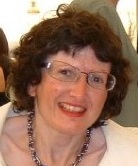 .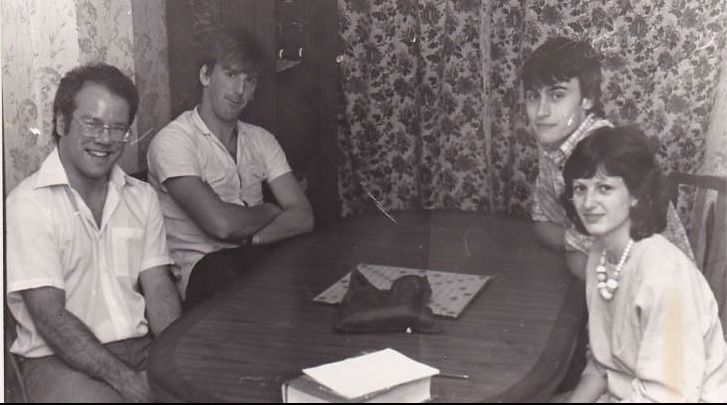 .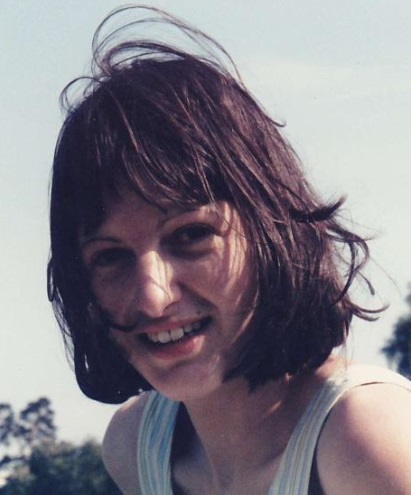 .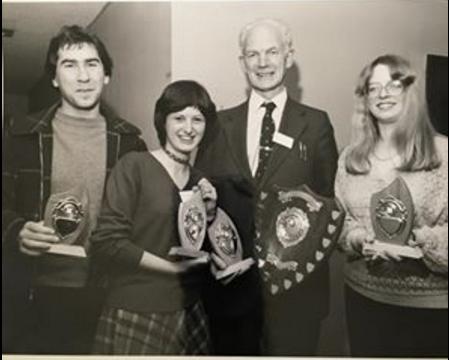 .

Rachelle Whiteoak (former London League member) informed the League's Newsletter Editor: I have just heard that my dearest friend Ruth Morgan-Thomas died in her sleep last night. As most of you know, Ruth suffered from Multiple Sclerosis for many years leaving her completely disabled and reliant on twenty-four hour care. I visited Ruth regularly and she was the bravest person I know, never complaining and always pleased to see you. Although in the last year or so Ruth found it difficult to speak, I would talk to her about our Scrabble adventures and experiences and we nearly always ended up laughing. Ruth was one of the best female Scrabble players in her day and I know how much it affected her when she had to finally stop playing. Condolences to her father Harold and son Daniel. Rest in peace Ruth, I am going to miss you so much.
Robert Richland (former London League member): I had known Ruth since I joined the London League in 1984 (when she was Ruth Erskine). She was a fearsome player in her day, quickly attaining Expert status in the early years of the rating system. Ruth and I frequently played friendlies (usually a limber-up when a tournament was looming), and we were both in the same NSC KO team for several years, initially with Philip Nelkon and later with Bob Violett. She also possessed one of the most infectious giggles I have ever heard, usually in response to one of my many impersonations! Sincere sympathy to her dad Harold, son Daniel and her sister Lucy. RIP Ruth ... there are some very happy Scrabble memories with you that I can look back on.
Sandie Simonis (London League Secretary): So very sad to hear that former London Scrabble League member Ruth Morgan-Thomas died in her sleep last night. She had suffered from Multiple Sclerosis for many years. Ruth was a formidable Scrabble player and only gave up playing when her illness made it impossible to continue. Ruth's father, Harold Robinson, will be remembered by some of you as the one time Membership Secretary of the LSL. The last time I saw Ruth was by chance. I had been visiting Snaresbrook Court on my way to a Middlesex League match in Fairlop last year and spotted Ruth in the window seat of a tea shop opposite Snaresbrook Station, somewhere she loved to go. I popped in to say hello. Ruth, although clearly very disabled, in a wheelchair and with a carer was warm, welcoming and chatty, still with a good sense of humour and with a much better memory than mine. Condolences go to Harold and to Ruth's son Daniel who some of you might remember doing brilliantly on University Challenge a couple of years ago.
Jackie McLeod (former London League member): I am so sad to have lost yet another dear friend dating back to the early days of Scrabble in the UK. I believe Ruth (nee Robinson, then Erskine, then Morgan-Thomas) joined the Scrabble scene when still in her teens, and was in her time a very able and highly respected player. As a friend, she was always a delight to be with, and even in the later years when she became so terribly disabled with Multiple Sclerosis, her schoolgirl laugh did not leave her. So brave and stoical over so many years. Rest in peace, Ruth, and my sympathies to Daniel and Harold in particular.
Darryl Francis (former London League member): So sad to hear about Ruth. I have very fond memories, indeed. She was a very strong player right back in the days of the London Scrabble League, when we used to meet in the Bayswater Bridge Club. Ruth acted as my accountant for a number of years, too. Many condolences to Harold and Daniel.
She was buried at Western Cemetery, Cheshunt on Wednesday 15th June. Martin and Sandie Simonis and fellow Scrabble players: Chris Keeley, Mike and Rachelle Whiteoak, Mike Willis, Jackie McLeod and Angela Evans attended the funeral. It was heartbreaking to see Harold Robinson looking incredibly frail in a wheelchair but his mind was still sharp.

June 2016
TONY BENSON 7 October 1928 - 1st June 2016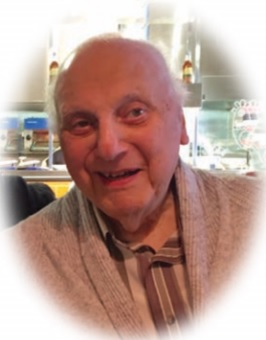 Pat Taylor (London League member) informed the League's Newsletter Editor: I have very sad news about former member Tony Benson. He passed away on 1st June from cancer of the pancreas. He was 87 years old..
Tony had been a League member in the eighties and early nineties. His name appears in the League address list from 1980 and he was Scrabble Pairs Champion in October, 1983. Also in 1983 he won the London Open Scrabble Trophy for High Word Score.
In his final season: October 1991-March,1992, Tony finished 110th overall having played four games with an average score of 387 and average points of 8.25.
Deepest condolences go to his wife Pauline and the rest of their family. R.I.P. Tony.

June 2016
LIS SHEPHEARD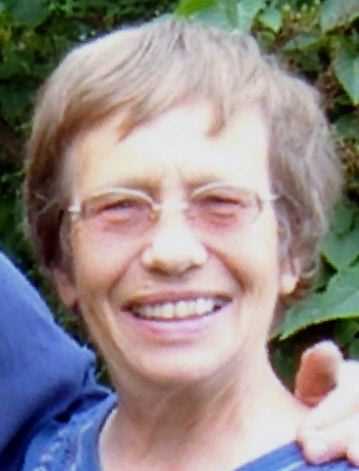 We were sorry to hear that Lis Shepheard died on 27th May having suffered with heart problems for the last two years and more recently with leg ulcers which led to septicaemia.
Lis had a wide vocabulary, enhanced by her knowledge of several foreign languages and will be missed by those who played her in LSL matches and the Aylesbury Scrabble Club which she joined about fifteen years ago, having moved from Rugby where she had run the Rugby Scrabble Club for many years.
From an unpublished profile dating back to 2006: She had been playing Scrabble for half a century. "I used to teach French, Spanish and Portuguese and preferred to learn my words through playing Scrabble". She added: "I am just a retired person who enjoys Scrabble very much, but I am not very competitive".
Her first tournament was Leicester in 1980 and her highest single game score had been 608 scored on September 1992 with a scroll from the Rugby Club to prove it. R.I.P. Lis.

May 2016
DIANA PAYNE 24 May 1927-13 May 2016



Robert Richland (former London League member) informed the League's Newsletter Editor: Sadly yet another London League figure passed away. Diana Payne died on Friday 13th May. She was 88. Diana was in the League up until the early 1990s before she, and her husband Gordon, moved to Cambridge. Her cousin is another former London League member Martin Bloomberg.
Mauro Pratesi London League Chairman added: Diane (and husband Gordon) used to live in Hycliffe Gardens geographically one road down from Chigwell's Victory Hall where the Chigwell Drives are held.
In those days we were playing for high scores and Diana was regularly on the high scoring chart of each month racking up scores of 627, 629, 633 (a game which included 12 bonuses) and probably her highest; 646.
She also appeared regularly in the high scoring words charts too with words like JAZZY for 110 and CAJOLING for 194. Her highest score of 212 for SNEEZERS in the season October 1989-March 1990 was beaten into second place by John Morrisey who played CAZIQUES for 302!! Her last recorded "unusual words" in the Newsletter were AUROCHS and QUAHOG.
In her last full season (October 1991-March 1992) she finished 35th having played eighteen games and averaged 423 and finished with 14.19 average points. In the following season (April-September 1992) she had been 74th having played 13 games having averaged 400 points per game but alas she was not featured in the final League table of that season.

December 2015
BARBARA WHITTLE 1928-2015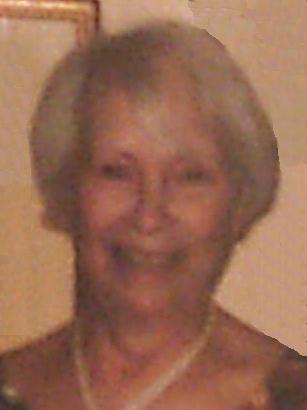 We are very sad to report that former member Barbara Whittle passed away on Tuesday 9th November 2015. Barbara had been a member for over 25 years having joined us in November 1989. She won an MIP prize in her second season. Her last match was earlier in 2015. The funeral was on 26th November.

May 2015
JOY HEWGILL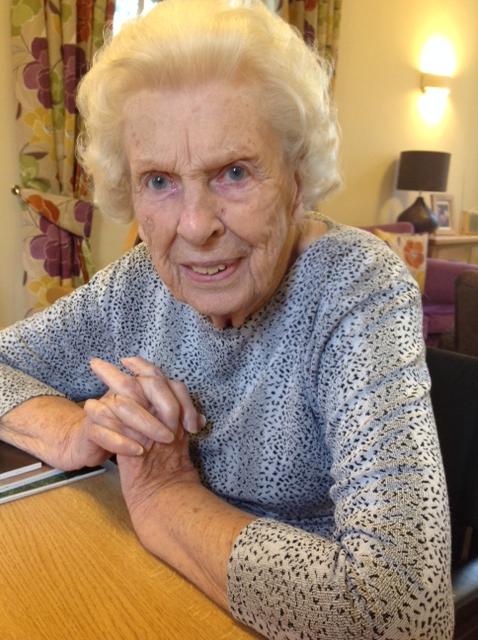 Linda Bird (London Scrabble League): "It is with deep regret I have to inform the League that Joy Hewgill, a very long standing and much loved member of the LSL died on the morning of 30th May 2015 in Emily Jackson Nursing Home in Sevenoaks Kent. I think she was 92 years old and had been suffering from cancer for some time. Along with her sister Amber who pre-deceased her Scrabble was very much part of her life".
Kim Phipps (London Scrabble League): "The first time I met Joy was at my first match in the London Scrabble League, the others were her sister Amber and Ron Hendra. It was the first of many happy enjoyable matches with her. Joy could play a mean game of Scrabble, I recall one evening sitting next to her at Mike Lott's home when she played five bonus words in one game all scoring the same. She even had a further bonus on her rack that would not go down!
Many happy times were spent playing in her garden, often with Isabelle McLean. We shared some happy New Year and other celebrations with other Scrabble friends at Linda Bird's home. Joy was an inspirational woman. Having raised two children in the UK and India, on return to Dulwich she worked as a social worker for many years. By the time we met she had retired from paid work and was living in her cottage in Kent. No rest for Joy, well into her 80's she worked weekly in both the hospice shop in Seven Oaks, and the local hospital shop. She played bridge with 'the girls' several times a week, travelled up to London to matches in the LSL and still found time to entertain friends, run her home and tend to her garden.
Joy sadly became unwell with cancer last year, which made walking difficult and she was no longer able to manage at home. She spent time in various hospitals and finally in a nursing home. Earlier this year, Linda Bird and I played Scrabble with her there and she got a bonus. In recent months she became increasingly unwell and died peacefully on 30th May with her son at her side. A fine life led by a wonderful lady who will be greatly missed".
Danny Bekhor (London Scrabble League): "I was very sorry to hear of the very sad news about Joy. I first knew her from the London Scrabble League where we had some great evenings. She was a lovely and very kind person with a wonderful personality. She used to kindly pick up Barbara Allen and myself in her car from outside Purley station to drive us to Gloria and Neil's when they had their Scrabble tea parties and drove us back to the station afterwards. She was truly remarkable for her age and was very active right up to her 90s. She used to drive, play Bridge and was a very good Scrabble player. Sadly in recent years she became very ill. She will be sadly missed by all of us".

May 2015
NEIL STEIN 1930-2015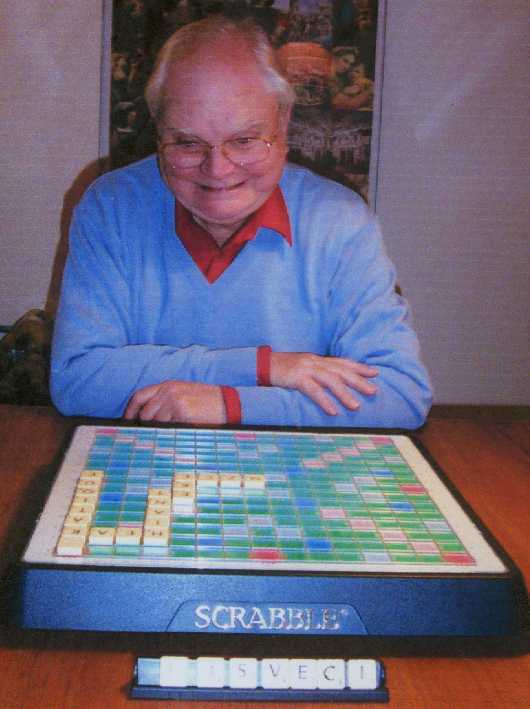 .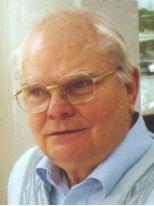 Neil died on 11th May after suffering with cancer and having endured several months of chemotherapy. He was born in Croydon, Surrey on 20th February 1930 and has been together with his his partner, Gloria, for 34 years. He had been playing Scrabble for over thrity years but could not remember exactly when he joined the London Scrabble League. His highest ever score was 668 in September 1993 and his highest word was ANTIQUES for 293 in a non-League game. His PRATIQUE for 203 in May 2005 won him a Gold Word Scroll for that season. He played 'Go' for England in Japan at the International tournaments of 1963 and 1964 and reached the National Final (top 20) once in the Times Crossword Championship during the 1990s. Neil was unfortunate to play Julian Hough during his 'octochamp' run in his only 'Countdown' appearance in 1985. His other TV appearances included 'Catchword', '15-1' and 'Crossword on 2' where he was a winner for 11 weeks.

Linda Bird (London Scrabble League): "Neil was a very clever man who had lectured in accountancy and had written a large number of text books on that subject. After his retirement from lecturing he continued his involvement with accountancy by marking the exam papers of the final year students.
He also had an interest in cookery and had taken courses at The Manoir des Quatres Saisons and at Rick Steins cookery school. I attended small Scrabble gatherings at his house on many occasions and he always produced either the best curry or paella I had ever had the pleasure to eat.
He had a passion for words and completed the Times cryptic crossword every day. His knowledge of words made him a formidable opponent at Scrabble. Not only did he have a huge vocabulary but he also knew the meanings of all the words he used.
Like many of us Neil could be described as a Scrabble addict or, rather more accurately, a word addict. His skill at the game was not only due to his phenomenal vocabulary but also because, unlike many of his opponents, he had taken the trouble to explore the meanings of the words so knew from which part of speech an unfamiliar word was derived. This meant he understood whether or not a word he wished to play would take a particular suffix. If an unfamiliar word was played by his opponent Neil would jump up and dive for the dictionary to discover its meaning. For we ordinary mortals these skills made him incredibly difficult to defeat. In fact, I think it would be fair to say that unless his opponent was blessed with all the esses, both blanks and most of the high scoring letters they didn't stand a chance!
After he and Gloria moved to Purley they dropped out of the LSL but frequently, on bank holiday weekends Neil and Gloria would welcome their friends to Scrabble tea parties at their home. These were always enjoyed by a group of around 12 other such addicts. Although competitive and because Neil and Gloria were such excellent hosts these parties were always jolly occasions with a delicious tea provided in the middle of the afternoon. Prizes were awarded at the end to the 3 players with the highest scores plus an extra mystery prize for the player who had a score which matched the one that Neil had previously decided upon.
It was as a result of his interest in Scrabble that he first met Gloria, She had started a Scrabble club in Kent and Neil came along to the first meeting. As he was the only man present Gloria was immediately attracted to him. There is a famous photo of the other people present that Neil would show to friends. Amongst a group of rather frumpy, elderly ladies the younger, glamorous Gloria stood out. It wasn't long before they became an item and the rest is history. They continued to share a love of Scrabble throughout the many years of their relationship.
Neil will be much missed by the Scrabble fraternity but the help and friendship he has given to many of us will live on in the future".
Danny Bekhor (London Scrabble League): "The first time I saw Neil was on a television programme called Catchword where he achieved the highest ever score on the programme. I later got to know Neil personally through the London Scrabble League. He was highly intelligent, a very good Scrabble player and brilliant at crossword puzzles. On his 70th birthday I got him some fiendishly difficult crossword puzzles which he completed mastered. He used to do the Times crossword in record time. He was a connoisseur of fine wines and delicious food and went with his partner Gloira to many of the top restaurants. He also acquired great cooking skills. Gloria and Neil were wonderful hosts and invited a number of us to their Scrabble tea parties which were great fun. He will be sadly missed by all of us".

April 2015
ISABELLE McLEAN 1927-2015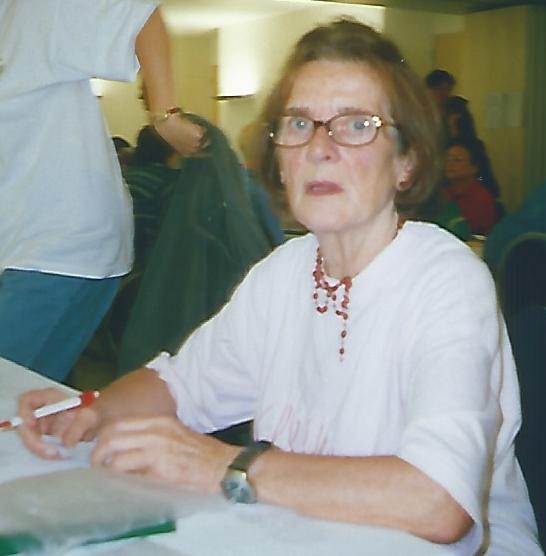 .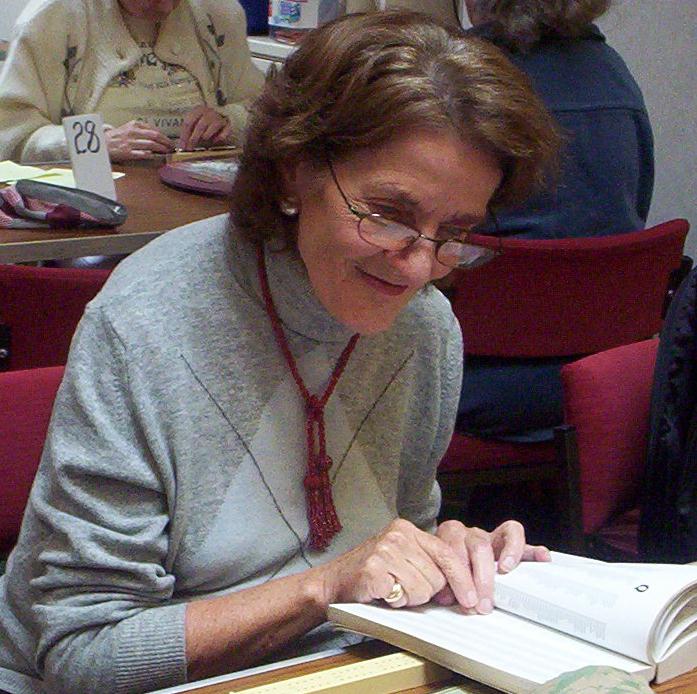 Former member Isabelle McLean died on 9th March 2015.

Kim Phipps (London Scrabble League): "Isabelle was born in Greenoch, Scotland on 7th January 1927. She had 2 sisters and one brother. Sadly her mother died when she was very young, and the family were brought up by their father.
Isabelle came down to London with her sister Jessie when she was 21 years old, and continued to live here. Initially living in a girls' hostel, where she met many of her lifelong friends, she had some great tales to tell of the escapades they all got up to. She always lived in the Chelsea area, and eventually moved to her apartment in Redcliffe Gardens.
She worked in the city for a Turkish shipping line and enjoyed her work. When she retired she worked for the Crime Prevention Office as a volunteer and met some interesting people at the fancy lunches she was invited to.
She was an early member of the League and thoroughly loved her Scrabble evenings, taking 'those little bits of points' rather than changing tiles. Many of us have enjoyed visiting her apartment in Chelsea for a fun match evening. She was a welcoming hostess, and very kind to new players.
Isabelle loved the London buzz and was a keen visitor of the theatre, cinema, live comedy, exhibitions, parks, markets etc.
She was a great friend to me over the nearly 30 years I knew her, and we had a lot of fun times together. It was sad to see her decline into the world of dementia over the past six years, the latter four spent in a care home.
She was buried in a woodland grave in Brighton, at the same site as both of her sisters (which was her wish). Rest in peace my friend".
Danny Bekhor (London Scrabble League): "I was very sorry to hear the news that Isabelle had sadly passed away. We joined the London Scrabble League at the same time in 1985. She was a very good friend and neighbour and had a wonderful personality and a great sense of humour and we had many laughs together. We played many League Scrabble games at her flat as well as many friendly games and shared a chalet at the Isle of Wight Scrabble Tournament a few years ago before she became ill. She will be greatly missed".
Ed Martin (Former League member - taken from UKScrabble group mailing list): "I was very sad to read on the London Scrabble League website that Isabelle Maclean passed away. I have many happy memories of London Scrabble League fixtures with Isabelle in the early 1990s. She was a generous and vivacious opponent with a fabulous sense of humour. There were always fewer LSL members in our part of London (West/South West) than the more well-populated North, so it was a comparatively close and smallish group that met for fixtures. I remember many happy evenings with Isabelle and her other regular opponents of that era e.g. Kim Phipps, Hartley Moorhouse, Ron Hendra, Mike Lott, David Trace, Viv Griffith, Danny Bekhor, Ash Haji, the Saldanhas and others. I last saw Isabelle some years ago at a tournament in New Malden and I don't think she played at all in her last years. RIP".

July 2014
SHEILA HOCKEY 1933-2014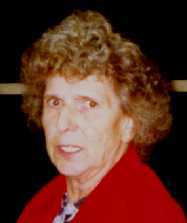 .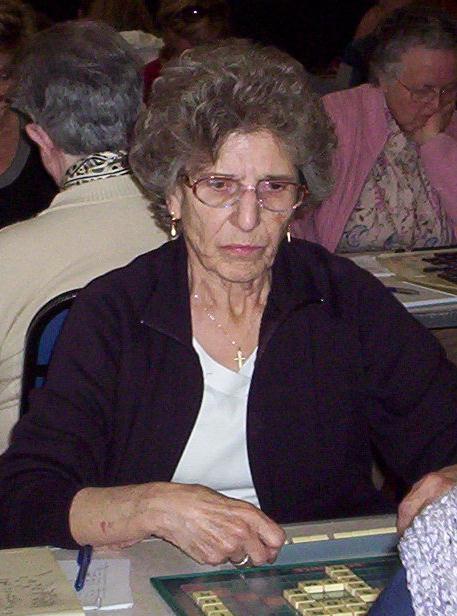 .

Jackie McLeod (former LSL secretary and newsletter editor): "It comes with great sadness to inform the League that Sheila Hockey has died at the age of 80, peacefully at home after a short illness. Sheila was one of the very first members of the London Scrabble League from its inception in 1971, and only discontinued her membership for this current season due to failing health. She was a very active member of LSL for most of this time, and indeed for many years served as Secretary on the LSL committee. She was also proud of having being one of the first to sign up for the ABSP when it was founded, and had a very low ABSP membership number".

Sandie Simonis (LSL secretary): "I just wanted to say how sorry I was to hear of Sheila's passing. I don't remember when I first met her but it would have been around 1986. Sheila was a founder member of the London Scrabble League and for many years its Secretary. I joined the committee a few years later and soon realised Sheila knew how a committee should be run, not only always following correct procedures, doing excellent minutes (typewritten not word processed!) but providing a home cooked roast dinner for us all as well! Those were the days. Smoking codes preferences prevented us seeing each other for many years but the late Di Dennis persuaded me to play a fixture at her flat in Watford two or three years ago. I then caught up with her again on the very sad occasion of Di's funeral. Sheila often put the fear of God into me but her heart was definitely in the right place. Family was so important to her as was doing the 'right thing'. Sincere condolences to her daughters Susan and Ruth".

Priscilla Encarnacion (LSL member): "I have a lot to thank Sheila for since I joined the LSL in 1983. She was my mentor and encouraged me to be brave and not to get intimidated when paired with known good players. When I had the misfortune of having been mugged and afraid to go out in the evening, she put me up for the nights I had fixtures with her as well as feeding me. Sheila will always be in my thoughts and prayers. My deepest sympathy and condolences to Ruth and Susan for their loss".

Terry Kirk (former LSL Chairman and newsletter editor): "I'm saddened to hear that, Jackie. Some of my very first London League matches were at Sheila's when I first moved to London in the late 1980s. I also remember LSL Committee meetings held around the table in Sheila's kitchen. Sheila was a very kind-hearted woman, who fed us very well whenever we were there for Scrabble. I also enjoyed her stories of the early days of the LSL and many of the characters that played. Condolences to her family".

Darryl Francis (former LSL member): "So sorry to hear about Sheila. I first met Sheila in the mid-1970s, when the London Scrabble League used to meet in the Grand Slam Bridge Club in Bayswater. I remember many enjoyable Scrabble evenings at Sheila's house in Montrose Avenue, Queen's Park. There was always comings and goings at Sheila's house while we were playing Scrabble - husband John and Sheila's daughters and their boyfriends would breeze in and out. I remember Sheila always taking in an interest in my two daughters, Jade (b 1981) and Ellie (b 1984), and always asking how they were. Condolences to Sheila's family.".

Allan Simmons (former LSL member): "Sheila was one of the first LSL hosts I went to when I first joined the league in 1976 and I still remember that occasion well. She and I have exchanged Christmas cards ever since and I was pleased to have met her and chatted to her again relatively recently (2012) albeit at another sad occasion (Di Dennis' funeral)".

Robert Richland (former LSL member, Treasurer and Drive organiser): "I first met Sheila at my third ever London League match, oddly enough, exactly 30 years ago to the day before the sad news about her was conveyed... 2nd July 1984. Sheila said that day that she had a great aptitude for spotting which Scrabble newbies would stay the course (and which wouldn't)... she somehow instinctively knew I fell into the former bracket! Sheila was London League Secretary from the League's inception in 1971 right up until 1987, and remained on the League Committee for several years after that. The most apt phrase that springs to mind that describes Sheila is "firm but fair". She was never afraid to express her opinion, indeed many of us could be put in our place if she had a bone to pick with us, but she also had a soft, sympathetic persona that emanated with any League member who was upset or concerned about something or someone. Many other long-standing Scrabblers across the UK (who were never LSL members) will, like myself, be very sad to hear the passing of another of the "old guard" of competitive UK Scrabble. RIP Sheila".

Mike Willis (former LSL member and Newsletter editor): "Very sad news. I used to go to Sheila's house regularly from when I joined the LSL in 1978 and you were always guaranteed a fun evening. Both Sheila and her late husband John were very down to earth people who just got on with things with no airs and graces. For a time in the early 80s I worked as a train driver at Queen's Park depot and many times I went for a few social games after work. There was an excellent chippy by the station and I frequently took orders for fish suppers. When I wrote the very early London League Newsletters Sheila helped by editing and typing them up for me (word processers were expensive and exotic back then and email had yet to be invented). When I first started typing the newsletter myself she was on hand to give practical advice which I still remember now. Oh and one last thing, she had a mnemonic for the then new word JIAO – John Is Always Out (referring to her very busy husband who had so many interests!) – which is typical of her humour, I can hear her laughing now. Good memories RIP Sheila".

Rachelle Whiteoak (former LSL member): "Very sorry to hear about Sheila. I first met Sheila at a tournament at the University Arms in Cambridge in the early 80's. I remember sitting with Myra Nelkon, Pat MacBean and Sheila for dinner, sadly all three have now passed on. I served on the London League Committee with Sheila, she was not afraid to say exactly what she thought but she had a lovely caring soft side as well. I will miss her, RIP".

August 2013
LOU BRUNDELL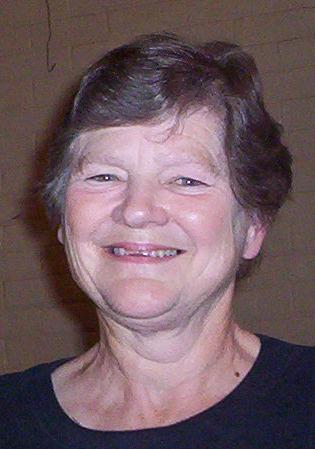 .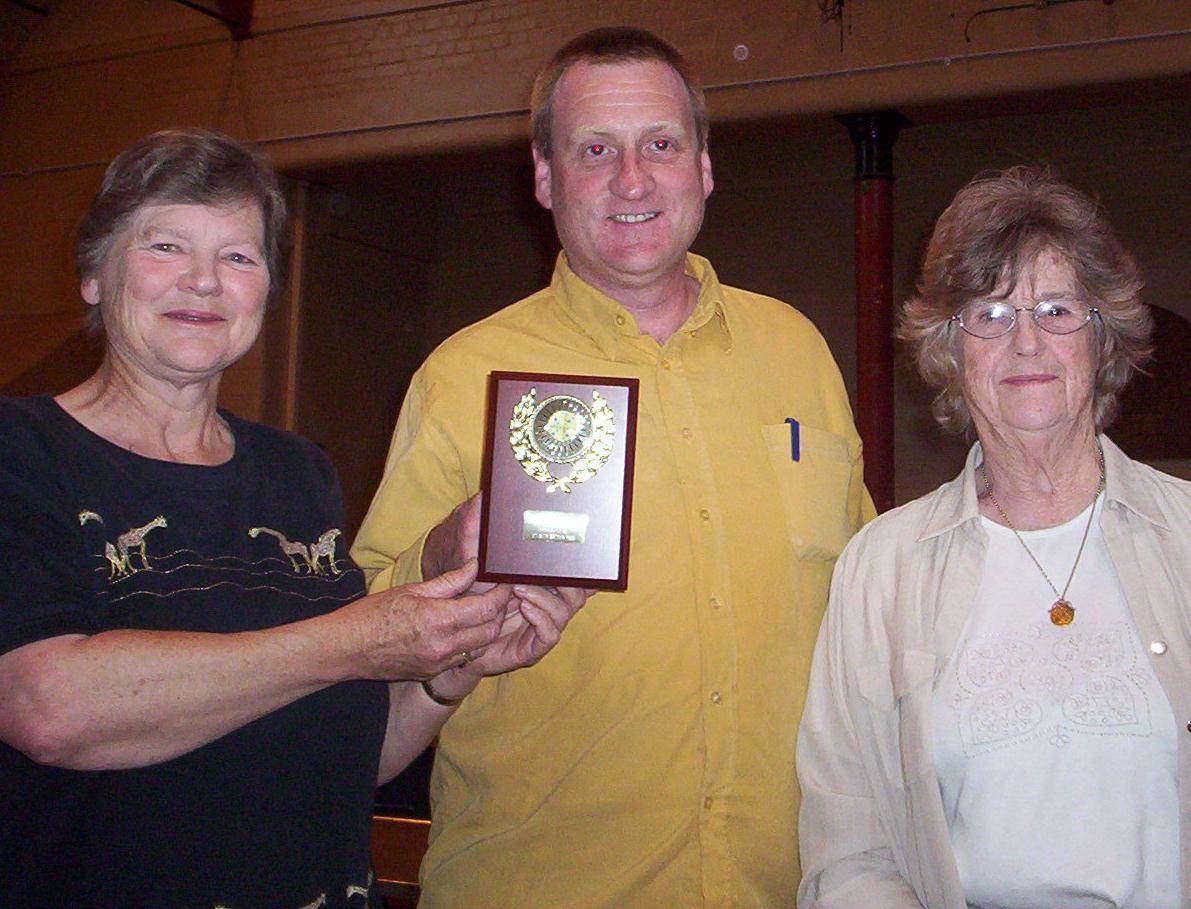 Lou Brundell died early yesterday (Sunday 25th August) morning, following a heart bypass two weeks ago. There was a post mortem before funeral arrangements were to be made. The funeral is to be held on Friday 13th September at St Mary's Church, Diss.

Janet Bonham (London Scrabble League Membership Secretary and Aylesbury Scrabble Club): "I first met Lou about twenty years ago, when I joined Aylesbury Scrabble Club, shortly before she was forced, by increasingly reduced hearing, to relinquish her post as a teacher at a private school in High Wycombe. She was a very keen Scrabble player and all in the Club learned at least the figures in sign language to help her. Eventually she moved home to Diss to live with her ageing mother, but she still visited High Wycombe at least once a month, to play Scrabble with Janet Palmer, Sue Bullock (one-time London League members), Graham and myself and to play the occasional London League match. With the inception of Scrabble on line a new world opened up to her and she joined Facebook and was able to play an even wider group of like-minded Scrabble enthusiasts. She ran the Diss Scrabble Club for several years until numbers reduced so much that it was disbanded.
About three years ago she had a cochlear implant fitted, which was a great blessing, enabling her not only to be able to use the telephone again but to go to the theatre, musical concerts, etc. For several years she was a voluntary worker for Hearing Dogs for Deaf People and covered many miles in Norfolk every year, accompanied by a 'translator', giving talks to Women's Institute groups, etc. and selling Christmas cards and the like on behalf of the Charity.
She loved dogs and for a few years after leaving teaching she became a "dog-sitter" whilst owners were away. When her brother and sister-in-law died, Lou was delighted to take on Sophie, their white Westie. She adored Sophie, once saying to me, after her mother had died, "Sophie is all I have left in the world now". At this time she had to restrict herself to one-day tournaments as she didn't like to leave the dog too often but she did have friends who helped out while she went to such tournaments as those organised by Cindy Hollyer and Kevin Synnott.
She will be missed by all who knew her. Certainly those of us in Aylesbury will never forget her expression "I've never seen that in all my life!" when words with which she was unfamiliar were played.
We are sorry to have lost you, Lou. Rest in peace".


March 2013
November 2012
JENNIFER TUROVSKI
Jennifer was due to play at Freda Marcus' on Tuesday 13 November but did not turn up and had been uncontactable. She lived alone and when she failed to come into work the following day a friend went round to her home and found her dead in bed. She had not been very well over the last few months. Her body would have been given for medical science but as an autopsy was involved this was now not possible. Jennifer was cremated at the Golders Green Cemetery on Monday 26th November. Her family are in America, she was South African.

Andrew Hoffbrand (Chairman Hendon Golf Club): "It is with great sadness that I write to let you know of the passing away yesterday of Jennifer Turovski. Jennifer had been very poorly for some time although her passing yesterday was rather sudden. Jennifer was one of our most flamboyant members and had a tremendous passion for the game of golf and only ever played golf with a pink ball. She will be greatly missed by all Members who knew her".
Ashley de Safrin: "I was saddened but not entirely surprised to hear that Jennifer Turovski had passed away. I have played her regularly throughout the last 15 years and, when I saw her recently after she had left the League for a while and returned, she looked very unwell. She admitted she had had kidney failure. Sadly this is never a positive prognosis for a long life. Jennifer used to come to my fixtures quite often and I got to know her quite well. She was one of the members who enjoyed Scrabble for its social rather than its competitive factor. She never minded if she lost (which happened quite often!), yet she was often quietly impatient of slow players. Jennifer was a good business woman managing and renting out property on behalf of overseas owners. I know that she was also a dog lover as she always enquired after my dog when I saw her elsewhere. Jennifer was quite a character and I will certainly miss her".


November 2012
October 2012
DI DENNIS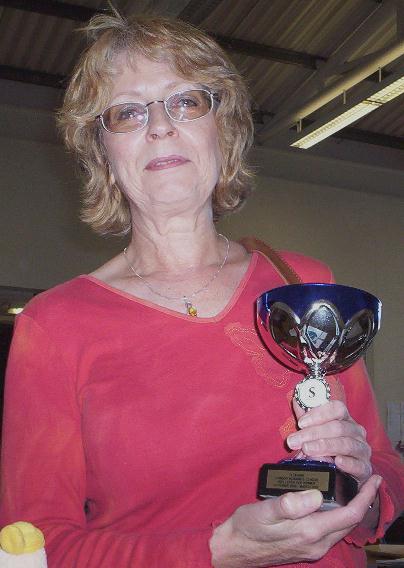 .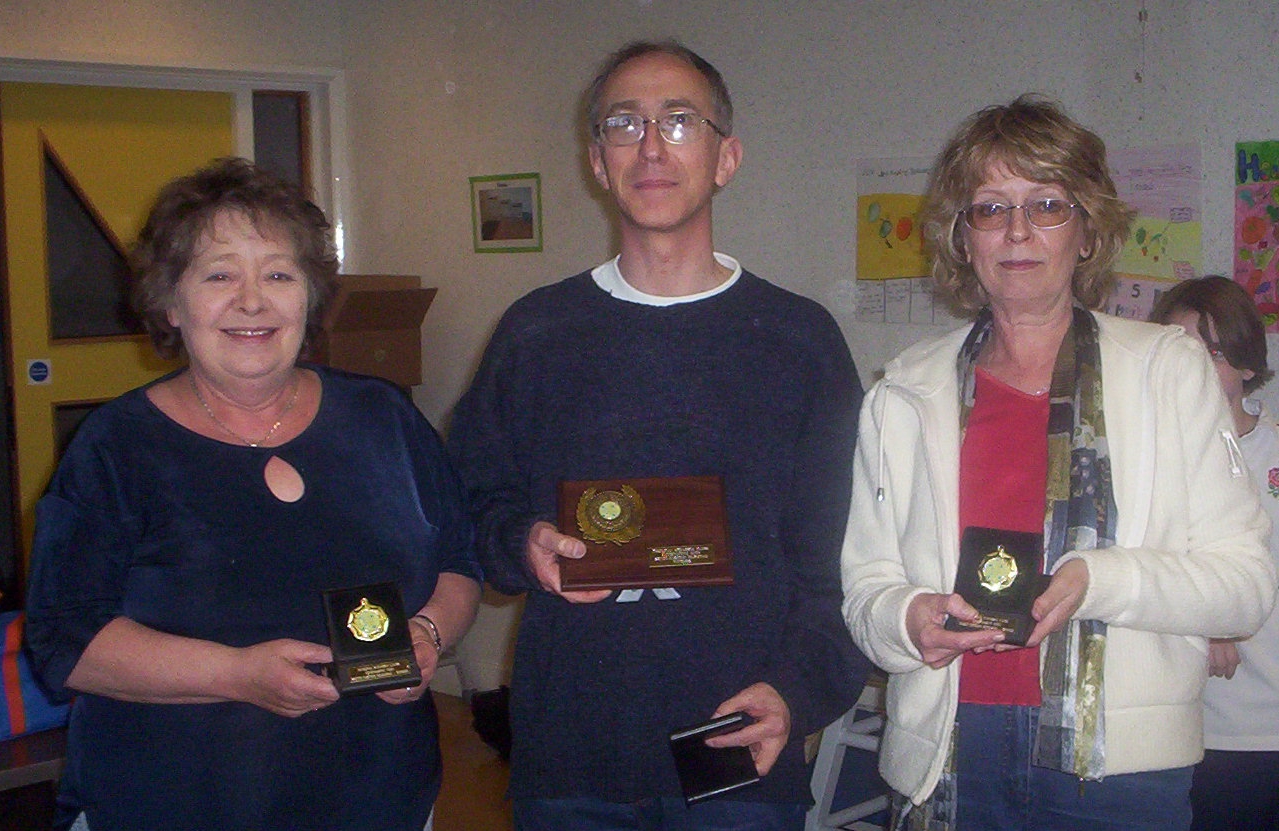 .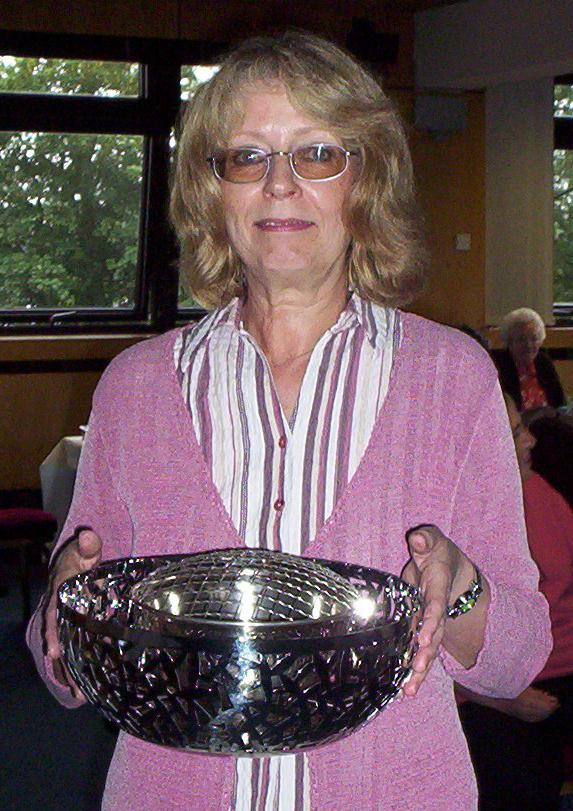 .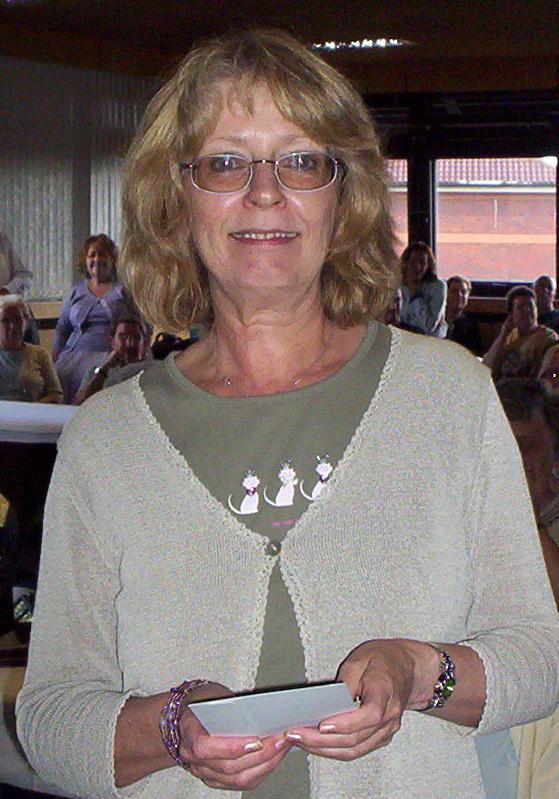 .

It is with deep regret to inform members that Di Dennis lost her fight to cancer and passed away on Thursday 4th October 2012. Only family and close friends knew of her illness and her wish was not to let it be widely known. Once the news of Di's passing was known tributes flowed from current and former League members some of which have been reproduced below. Di was buried at Chiltern Woodland Burial Park, Beaconsfield on Monday 15th October.

Elisabeth Jardine: "Having been travelling home from Turkey all yesterday evening and night, I was late to hear this shocking news. Di and I were friends for over 30 years. In the eighties we were opposing darts team captains, when I saw her on Countdown and said: 'How did you get on that? I've applied and haven't heard.' 'Through the London Scrabble League' says Di. 'What's that?' I asked. 'Come over Tuesday and I'll tell you!' So Di was my introduction to Scrabble and I learned that she was in the Guinness Book of Records for the highest accumulative score at a tournament.
I used to think that Di gained her Scrabble knowledge by Osmosis, as she was so cool, calm and laid back, but once, whilst staying with her before a WSC, I noticed 3 big A4 books under the coffee table, full of words she had been studying. When I moved down to Dorset Di was one of the regulars at our Osprey weekends. (You know who you are!) We will all truly miss her and hope that although the Scrabble world noticed her infrequent attendance recently, it meant that she got to enjoy her grandchildren who meant so much to her.
Rest in Peace Di, we all loved you and there are many tears being shed today".

Sandie Simonis: "I'm deeply saddened to hear this news. Like others I had no idea Di was ill having last seen her mid-May at a birthday celebration of a mutual friend in the London Scrabble League. At the time she looked well. I first met Di at the Countdown Studios in Leeds c 1985. During the lunch break Di was having a game of Scrabble with Mark Nyman. Both were members of the London Scrabble League and Mark was then on the Countdown Production team. I watched with interest inspired and somewhat overawed. Mark and Di encouraged me to join the London Scrabble League and the rest is history.
For some time Di and I barely spoke. Both competitive and strong-minded we fell out over something I can barely remember the details of now. Fortunately about 6 years ago we recovered the earlier friendship when we discovered we were both due to become grandmothers. Since then whenever we met we delighted in proudly showing photos and telling each other of the accomplishments of our wonderful grandchildren. To Di weekend Scrabble tournaments became a lower priority than spending time with her grandchildren.
My sincere condolences to Di's daughter Kate and to grandchildren Connor and Hannah. Rest in peace Di. We will miss you".

Terry Kirk: "So very sad to hear that Di Dennis has passed away. Many happy memories of our games over the years. She was always the hostess with the mostest in her flat in Watford".

Jackie McLeod: "I am so sad to have lost such a lovely friend. I must have known her for 30 years or more, and have many happy memories. Fiercely competitive Scrabble of course, Di was a formidable player (Grandmaster, WSC etc) and very active on the tournament scene until she became a granny, and weekends were from then on dedicated to spending time with the grandchildren, Conor and Hannah. I always looked forward to playing Di, whether in the London or Middlesex Leagues, at tournaments, or just socially. We kept in regular contact after my move to Yorkshire, and I am so pleased she was able to visit me here last October, and again in June this year - when she was fit and well. Always a delight to be with, with a great sense of fun. I shall miss her a lot. Deepest sympathies go to her daughter Kate, the children, and Di's sisters".

Darryl Francis: "This is indeed sad news. Di was a good friend and we must have spent hundreds of hours playing Scrabble over the years. I still remember the first time I met Di - it must have been 1977. She was about 8 and three-quarters months pregnant with Katie - Di arrived at my flat in Wandsworth for her first London League fixture, only to be told she'd misunderstood the fixtures list and that she needed to be at Norman and Elsie Kay's house in Ealing. She soon got the hang of the fixtures lists, and her Scrabble wasn't too bad either. My thoughts go out to Katie. Sad news".

Robert Richland: "Like everyone else, I was completely stunned when I heard the news of Di's passing. Wayne Kelly broke the very sad news to me at the Warrington club this evening, and, like Wayne, I had absolutely no idea how ill she was. Di possessed the most poker-faced demeanour I have ever witnessed when playing Scrabble. More than once against me she played a plausible (but phoney) word so calmly and coolly that the word stayed on the board unchallenged ! On her day, Di could be an unstoppable player, bonus-ing her way to several tournament wins over the years, not just in the modern matchplay era (from the late 1980s), but in the dim and distant high-score era, when she frequently recorded scores of 600+, sometimes 700+. UK Scrabble has lost a top-class player who richly deserved her Grand Master status. Di had turned 65 in August. Rest in peace, Di".

Allan Simmons: "I was absolutely shocked to hear this, especially with no inkling that Di was unwell. Like others who've been in the London League from the 70's I have many fond memories of Di as a great Scrabble host and highly competitive opponent. One of the top female stragetists at the game IMO. Just to remind everyone that DI won the very first matchplay Masters event (1991?) being unbeaten at the event I recall. So sad".

Wayne Kelly: "Di used to scare me witless in the first few times we played - she was a very strong player and took me a while to get the better of her. I didn't really know her on a social level until we had more time to socialise in Mumbai for the WSC2007. We travelled in a taxi ride where we were all shutting our eyes as the passing traffic was far too scary. When we arrived at the hotel they tried to put us all in one room! Di got that one and I got another, but poor Phil had to go to a sister hotel round the corner. Like most people I did not know Di was ill, but condolences to her family and to her friends within and outside of the Scrabble movement. Di and Helen [Gipson] are the only two female GM's though Theresa [Brousson] is not far off. Di achived her status in 1998, Helen in 2001 so Di was indeed the first.".

Phil Appleby: "As many others have said, this news came as a terrible shock. It's a few years since I've seen Di, but I have so many wonderful memories of her. She was one of the leading lights in the Scrabble world when I first started playing in the early 1980s. As well as being a damned good Scrabble player, she was glamorous and charming. A group of us, including Di, had several Scrabble holidays together - on one occasion hiring a barge, on another staying at the Appleby family cottage in Northumberland. Such good times...
Elisabeth mentioned Di's word-learning books. It's true that she did occasionally do some serious study, and when she did, for a while afterwards she would become almost unbeatable; I'm sure she must have had a photographic memory. But with work and family commitments, she didn't study anything like as much as most of the other top players; if she had done, who knows what she could have achieved. She was undoubtedly one of the most formidable players in the game, and for many years I lost far more games against Di than I won. It was only in the BEST Final of 2003 that I managed to reverse the trend, with a hard-fought 10-6 win.
This is such a sad time for the Scrabble fraternity. RIP, Di. ".


---
August 2012
June 2012
---
December 2010
ALAN SAFIER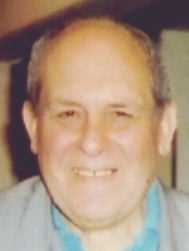 .
Viv Bishop: "More sad news of dearly departed. Alan Safier died suddenly on 22nd December of a heart attack. His funeral was held on Monday 27th December at the Jewish Cemetry in Cheshunt.".
Phil Black, close friend of Alan, ex LSL member and brother-in-law of Freda Marcus: "Members will be sorry to learn of the death shortly before Christmas of Alan Safier, a genial, unpretentious man. Alan had a formidable knowledge and appreciation of the arts. Taking early retirement from the Stationery Office, Alan spent his last years involved with Scrabble, Bridge, theatre going and cricket and helping others where he could. Alan passed up the chance of further education to help support his family when unemployment and early death struck his father. After National Service he devoted most of his free time helping his invalid mother; and when his only sister died kept up a close relationship with his brother-in-law, nephews and neice. For the last 10 years or so he had driven his disabled fellow Scrabbler friend and ex LSL member Jim Butler several times to Scrabble weekends at Eastbourne and other venues and to League fixtures. Alan discovered Scrabble in his late 50s, scoring 330 in his first ever game and going on to exasperate countless others by his habit of plucking critical words from the air, and never bothering to study. Alan's extended family, friends and ex work mates and I am sure those he met in the Scrabble world will miss his cheery presence."
Mauro Pratesi: "I echo his cheery nature. When Jessica was born he congratulated us on our new arrival and misnamed her Jemima. Every time we met I reminded him of this and he always took the ribbing with good nature!"

---
December 2010
PAT MacBEAN
14th August 1923-7th December 2010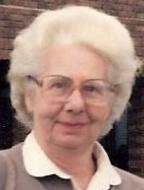 .
Rachelle Winer: "Sadly, Pat MacBean died in hospital on Tuesday 7th December after living for many years with dementia. The cremation took place on Thursday 23rd December at 11.30 am at the City of London Cemetery, Manor Park, London".
Angela Evans (London League and ex Wanstead SC) "Pat was born on 14th August 1923 in Islington. With 4 sisters and 2 brothers Pat spent the early years in Highbury, London. Family fortunes swung from good to bad, the family was forced to leave their large house and adjust accordingly in unsettling times. In spite of this, Pat did well at school and excelled in English – this stood her in good stead for her passion for Scrabble which developed later. Working life for Pat began in Barclays Bank where she was eventually to meet Mac, her husband for more than 50 years who sadly died in February of this year (2010).
One of Pat's early hobbies was ballroom dancing. She became an accomplished dancer, travelling widely to perform in the traditional floaty gowns of the day to the music of Victor Sylvester. After marriage, Pat and Mac lived for many years in Brancaster Rd, Newbury Park. In the 60s and 70s Pat became a strong supporter of the Liberal party and even became 'Madam Ward Chairman' (obviously before political correctness went mad!). She leafleted tirelessly for the party and volunteered yet more input at election times. Pat served on the committee as Vice Chairman and Secretary of the Ilford North Liberal Association and sometimes hosted committee meetings at home.
When Pat and Mac moved to Etloe House, they both joined the Leyton Liberals, later to become the Lib Dems. Pat and Mac loved their flat in Etloe House and made good friends with other residents. Pat's deepest passion was the wordgame, Scrabble. Pat was one of the founder members of the London League Scrabble Club. She started the first local club in Wanstead and ran it devotedly for many years.
As well as weekly sessions at the club, Pat also organised a rota of home matches and liaised with club leaders all over the UK to set up inter-club matches. Quite often, Pat would incorporate a visit to a place of interest so that the team had a complete and thoroughly enjoyable day out, rather than just play a Scrabble match. Pat, by this time, had become an experienced London and UK guide. She had an incredible knowledge in the field and made every visit interesting and absorbing for all those listening. It was no surprise to hear that many customers of the guide service requested Pat's services when they booked their tours.
Pat's skill at Scrabble was impressive and at one time she was one of the very top-rated female players in the country - a good role model for all of us who aspired to reach her level. Pat was an excellent driver and generously offered lifts to tournaments. This meant that on many a weekend Rachelle, Richard, Angela and sometimes others would set off with Pat to a tournament. These journeys were not just 'journeys'. Pat's great humour resulted in travel time spent laughing hysterically at whatever was funny at the time – it could be anything. We had enormous fun together and later, often reminisced about those great times.
That was before Pat developed dementia. Pat's sister had died with dementia some years earlier and Pat feared the same so it was very sad to see this destructive illness creep up on and envelop her. Some quality of life was maintained whilst Pat could live at home cared for with admirable skill by the ageing Mac but the time came for her to require care in a residential home. The last five years of Pat's life were spent in Aspray House where she was looked after with kindness. One day in Aspray House when Pat still had some intelligible speech, I asked her how she felt. 'Discombobulated' she answered. Ever the wordsmith, only Pat could have descibed so exactly the effect of the condition which had engulfed her. Pat didn't suffer fools gladly and was sometimes brutally frank but she she often showed great softness, was quietly very generous and a true friend to many. She had a genuine feeling for those in need, gave generously to charities and together with Mac, worked through the festive period year after year with the 'Crisis at Christmas' programme.
'Crisis' was one of Pat's favourite charities so if anyone would like to make a donation in her name, it could be to 'Crisis' or to one of the following – all charities which Pat supported: PDSA, The Salvation Army, Amnesty International, The Sue Ryder Foundation, The Royal British Legion."
Pat's original profile was featured in Newsletter 182 2000 but has been adapted "In the days before the London League Pat MacBean was walking her pet Labrador in the park when she got to know a boy also walking a dog. Eventually Pat got to know the boy's father whose daughter played Scrabble. Pat was asked if she could play Scrabble with the daughter. When the first National Scrabble Competition was advertised in The Times by Gyles Brandreth, Pat entered the competition. From there she received an invitation from Reg Lever, Shelley Hyams and Mike Goldman to form the London Scrabble League. Pat had been an ever-present member since 1972 but since had to give up playing fixtures due to ill-health. Pat was then 76 (2000) retired and lived with her husband, Mac, in Leyton. Sadly Mac died over a year ago and Pat had been living at a care home. She remembers starting the Redbridge Club in the early 1980's when playing for high-scores was in its heyday. Pat has won various cups and prizes throughout her Scrabbling career including a spate of trophies in the 80's at places like Redbridge, Oxford and Nether Stowey.
Pat's nicest place for playing Scrabble was in an orchard in Grantchester. She does not play other games any more. Pat has lots of opportunity to read a lot now she is retired, but very rarely the OSW or Chambers (now superceded by CSW). Ballroom dancing used to be her favourite pastime. Those of you who remember 'Come Dancing' with Victor Sylvester in the days of black and white TV back in 1948 may have caught brief weekly appearances of Pat. She had declined speaking on local television about a feature on Redbridge Scrabble Club in the 80's. Having successfully completed the interview for Countdown back in 1983 Pat did not go to Leeds, but the person at the same interview, Ash Haji, went on to become series 2 champion! When asked what feature she would change about Scrabble, she joked: "When you put words down, you must state what they mean!"
Brett Smitheram (BMSC Champion 2010): "Sorry to hear this. Although I didn't really know her, Pat was one of my opponents in my very first tournament almost 14 years ago"..
Mike O'Rourke: "I'm sorry to hear that - although it was probably a blessed release for her and her family. I have fond memories of events in London 15-20 years ago when notable people including the Evans family, Rachelle, Pat, Ruth Morgan-Thomas and others were always in attendance. So many years have gone by since those days which always seem to have a hint of summer in my mind's eye. So many stories, so many memories. I will always think of Pat whenever I use the mnemonic for the front hooks to ENE and I can't for the life of me remember who taught me it - I suspect Ian Gucklhorn is the likeliest candidate - "e'en Pat MacBean Does Not Grow Small Tomatoes" - where all the capital letters are the hooks"..
Steve Perry (ex London League): "Sorry to hear of Pat's passing. I can remember going to her house in Leyton to play London League matches. Pat was also the person who inflicted my heaviest ever defeat, I think it was by 425 points from memory".
Robert Richland (ex London League): "Another of the Scrabble "old guard" gone. Back in the mid-1980s when I started cutting my Scrabble teeth in the London League, Pat was a very quick and fearsome player across the board, and never pulled punches with her opinions. It was Rachelle herself who regularly updated me on Pat's condition in recent years... much appreciated..
---
November 2010
ALAN FREEMAN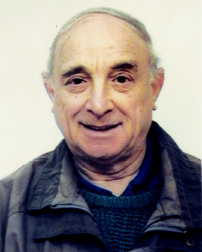 .
Alan Freeman passed away following surgery in hospital on 11th November. The funeral took place at Bushey Cemetery on Friday 12th November. Alan's profile was featured in Newsletter 205 March/April 2002
&nbsp"Alan Freeman, now 73, has played Scrabble for over 40 years and joined the London League at it's inception. He played fortnightly in the League, but not elsewhere. His highest game score was 603 (in 1984) and his highest word score was SQUIRREL for 212 in 1990. Unfortunately the Gold scroll went to his son Harvey for CONQUEST for 302 in that particular season. He eventually won a gold high scoring word scroll for SEQUINED scoring 203 in the season April-September 1998. He twice won the Most Improved Player prize in the season October 1983-March 1984 and again in season October 1991-March 1992. He read modern languages and history at Cambridge University and retired as a tax inspector in 1993. His other interests included Bridge, solo singing, voluntary work for two charities, writing, art history, travel, compiling and solving crosswords, and French and Italian conversation. He was married with three children and five grandchildren. No one else in the family now plays Scrabble but many members will recall his son, Harvey, twice champion of the London League in the seasons October 1987-March 1988 and April-September 1991. Harvey had also won Series 10 of Countdown in 1986, Champion of Champions in 1987 and the Supreme Championship of Champions in 1996".
Pat Taylor: "I have been playing Scrabble with Alan for around 25 years, the last occasion was only three weeks before his sad passing. He was such a "gentleman" always soft spoken and so courteous, it was always a pleasure to be fixed with him, not to mention the fact that he had wonderful knowledge of words, I can't remember beating him in all the years. He had many outside interests and one of them was taking a Quiz to the residents at Rosetrees every Friday morning, I used to see him each week encouraging people to use their minds to answer his questions. He had a very dry wit and many times made fun of me and my attempts to invent words on the board but always with a "whimsical" smile, in fact I think he once played that against me. My Sympathy goes to his wife Myra and his family. He will be missed.
Harvey Freeman: "It is lovely to see that you have already announced our sad news, accompanied by a fitting tribute, on the LSL website. Dad introduced me in my early childhood (I had barely learnt to read and write!) to the delights of Scrabble, as well as cryptic crosswords, other word-games and language generally, and he was a constant guide and mentor through all my playing career. We played many League fixtures together, and we also entered the NSC together for quite a number of years (the local press in our area had an endless fascination with this father-and-son arrangement!) I would like to think that spending all this time with Dad 'on the tiles' instilled in me the sense of fun, sportsmanship and friendliness that this game (and indeed any other) is all about. We (the family) wondered if there was a possibility of endowing some kind of prize in Dad's memory. .

---
Peggy Snell
Tributes which appeared on the London Scrabble League mailing list...
Viv Bishop: "Barbara Allen rang me to give me the sad news that Peggy Snell passed away yesterday morning (23rd May) after a brief illness. Peggy was 94 years old and was quite frail and very deaf. Nonetheless with Barbara's help enjoyed a regular Scrabble League match.."
Mike Lott: "Meeting Peggy was always a great pleasure, not only because she was a canny Scrabble player, but also because she came from a bygone age and would regale us with tales of the rigours of growing up in service and later, when married, running an "open all hours" corner shop where goods were counted out or weighed, and well before the age of BOGOF (buy one get one free) or shrink wrapping. The practice of working out 5 packets at tuppence three farthing and all of the other awkward sums from the past gave her a quick brain that stayed with her 'til the end. It was her body that gave way to arthritis which she bore with characteristic fortitude. She will be much missed."
return to top | Article featured on website - May 2010
---
Nita Freedman
Tributes which appeared on the LSL Scrabble mailing list from members...
Philippa Morris: "It is my sad duty to inform members that Nita Freedman died of a heart attack. She attended her local Scrabble Club on Monday but died the next day.."
Vivienne Bishop: "Nita left the League just about a year ago when, reluctantly, due to failing eyesight and health had to give up her flat and move in with her daughter. Although a player of modest ability she was quite capable of surprising one and making a high scoring word so she could not be taken for granted. She was a welcoming host and I remember her for always serving large slices of rich fruit cake in the tea break. She was very fond of her elderly cat who was always banished outside on Scrabble nights but was often scratching at the window wanting to return in, but that was never allowed. Nita was a pleasant old lady who will be missed."
Sandie Simonis: "I can't remember the exact details but I recall Nita was involved in making Princess Diana's wedding dress. She might have been a cutter. Interesting background. I believe she has/had a brother in the US who originally contacted me about getting Nita involved in the LSL/ Sad news but great that she was playing Scrabble right up until her death."
return to top | Article featured on website - April 2010
---
Ron Hendra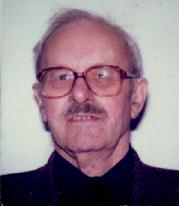 Sandie Simonis: "Even more sad news from the London Scrabble League. We have just heard that our long time member Ron Hendra passed away in his sleep on Sunday night. Right up until last week he was still playing regular LSL fixtures and his final position in the league (24th) with an average score of over 400 suggests he had lost none of his form. I'm not sure how old he was (>90 I think) but I know a guy who will - over to you Robert Richland. I remember Ron as a great Scrabble player (tournament and League) but also an affable gentleman. He was somewhat clumsy - tiles, teaspoons, coffee, indeed anything that could get knocked over usually did but that only added to his charm! Another very sad loss to the Scrabble world."

Ron's profile from LSL Newsletter 183 - 2000 "About twenty years ago my wife and I were visiting an uncle who had a new game we would enjoy. I did, she didn't!!"
This was Ron's first dabble in a game which he enjoyed greatly yet neither his wife nor three children rarely played.
He joined the London League about 18 years ago and remembered staggering home after his first match against Pat MacBean, Shelley Hyams and host Mike Goldman.
Ron played once or twice a week. His best result was coming second in the National Scrabble Championships before the standards shot through the roof!
His highest ever game score was 765 against Mike Willis. Ron admited to never studying OSW yet knew enough about words to have appeared on Channel 4's Countdown. (Series 3, 1983 lost 40-42 to Harry Venet in the middle of Harry's 7 game winning run).
Ron prefered one day tournaments and said: "The problem with weekend tournaments is that words and moves keep floating in my head for up to 48 hours, night or day. Unwanted information is such a nuisance!"
Ron, then 81, worked in a long established family laundry business. His interests included music, literature and ecology.
If Ron could go back in time he would have liked to meet Richard the Third: "I often wonder whether he was unjustly vilified in perpetuity by Shakespeare."

Tributes which appeared on both UK and LSL Scrabble mailing lists for Ron from members and former members of the London Scrabble League included...
Robert Richland: "Ron would've turned 92 on April 30th this year. He shared exactly the same birthday as another recently departed LSL member, Les Nyman... who was four years younger than Ron. I can certainly empathise with Ron's clumsiness and forgetfulness... so much so that perhaps I'm the pretender to such an attributive title? He certainly kept his brain sharp to the end... I last saw him at one of the New Malden tourneys a year or so ago and he was quite likely tackling a cryptic crossword during the lunch break. The London Scrabble League, and indeed the parish of Wimbledon is a sadder place without him. RIP Ron and thanks for a near 26-year acquaintance."
Elie Dangoor: " Indeed, Ron was a charming man and a tough opponent. I spent quite a number of pleasant LSL evenings at his flat overlooking the Wimbledon tennis, some during the fortnight. RIP Ron."
Philip Nelkon: "So sorry to hear that. Ron had been a member for some while when I joined the LSL in 1978. He was one of the top players in what was, by streets, the strongest club in the country in the 1970's. I think I'm right in saying that he was the first player to score over 700 in a competitve game, at an LSL club evening. That made the Guinness Book of Records in 1978 or 1979. In the 1982 National Championships, he finished runner-up to Russell Byers. I propose a minute's worth of remote applause."
Ed Martin: "That's extremely sad news. I knew Ron well from when I played in the London Scrabble League and we played many London matches. He was very much one of the godfathers of the game back in the late 80s / early 90s and was always keen to encourage younger players. As Elie says - RIP Ron."
Allan Simmons: "Like others, I have many memories of LSL matches at Ron's house in Wimbledon in the 70's-80's with his trademark butterfingers. He was also a member of the London South Team for the very first National Club KO Tournament (1979) with myself, David Stirling, and Edwin Fernando, which we proudly went on to win. You could always rely on Ron to play an astute matchplay game to frustrate his opponents. Last time I played Ron was around 1995 or 96, I think, at an event somewhere in North London - he won! ."
Calum Edwards: "This is sad news. It may sound silly to say this given Ron's age but it was quite a shock to see that he had died. He seemed to be in good health when I last saw him and good form too. (I remember him playing ACIERATE through a floating T whilst sitting next to me). He also gave me this compliment. "I used to be one of the better players at this game til young b**tards like you started to catch me up." this quote may not be entirely accuarate as it was a couple of years ago. (New Malden Tournament 2008 possibly) but I am pretty sure the "young b**tards" bit is correct. I will miss playing Ron at the New Malden drives he was always a challenging opponent."
Mike Willis: "Sad news, Ron was a very generous and humorous man and I had the great honour of being invited to his exclusive 'Mensa' Scrabble evenings in his grand house in Wimbledon Hill back in the early 1980s. I know that he ran a laundry business and he worked well beyond the normal retirement age. Yet another sad loss of one of the old originals."
Mike Lott: "As a long term player of Ron and also one of the last to play him at the end of January (where he beat me soundly), I am very sorry to hear the news. Ron was gifted with a wonderful sense of humour and in most respects was a perfect gentleman. The one exception was across the Scrabble board, where, with a glint in his eye he would demolish your 50 point lead by going out with the most arcane of bonuses. Only if he had 6 letters on his rack and you were 100 points ahead was it safe to relax. It didn't surprise me that he used to run a laundry. He took me, and many others to the cleaners often enough at Scrabble, and Ron, you will be missed. The one consolation is that the burghers of South London will now be safe to travel around at night now that the thundering Volvo estate will no longer be charting a somewhat haphazard course along its street."
Jim Blackler: "Ron was one of my favourite League players, because as Mike says he had a tremendous sense of humour. I will remember his angry cries of "come here" when ever a tile escaped his grasp. Most of all his outrageoups bluffing and fake modesty. Whenever I challenged an arcane word he'd played, he would assure everyone that the play was nothing more than a wild guess. They always came back valid. Ron normally thrashed me but sometimes if towards the end of the game I was 20-30 ahead he would repeatedly assure me the win was surley mine; I should relax as it was in the bag. Oh, and he often claimed to be able to infer my rack from my plays, "I know what you've got there, young man". I always finished playing Ron laughing. Soundly thrashed, but laughing.."
Jancis Smith, nee Hendra: " I was so moved by all your comments about dad - especially his clumsiness! How he got to 91 without any broken bones is a mystery to all his family! I just hope I inherit his bones. Just to say that I did in fact love Scrabble - it just rather puts you off if your dad plays you and your boyfriend (now husband) and does his weekly ledger at the same time - and wins both games!! He always poo poo'd his entry in the Guinness Book of Records (biggest difference between winner and loser) as just flim flam, and a bad hand for his very good opponent. But he was a genuine all rounder - Countdown contestant and Mensa level IQ. I was very proud of him."
return to top | Article featured on website - February 2010
---
Doreen Marsh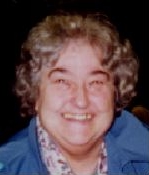 Sandie Simonis: "I'm afraid more sad news from the London Scrabble League. We heard today from her brother Peter, that Doreen Marsh, one of our long-time members and occasional tournament player has died suddenly. I'm not sure of her age but think she would have been in her late 70s. I hadn't seen Doreen for some time but remember her as a strong player, though not highly competitive. She didn't keep records about her Scrabble achievements, she just enjoyed playing the game. She had many other interests including reading, theatre and games such as chess and Trivial Pursuit. Doreen was always welcoming and cheerful in spite of health problems. She will be much missed by her many friends in the London Scrabble League."

Doreen's profile from LSL Newsletter 195 - 2001
Remembering when she started playing Scrabble or when she joined the League or remembering her highest score or best win are: "Lost in the mist of time, lost in dead brain cells."
Doreen Marsh, retired, 70-year-old, continues: "These are not really important to me ­ I just enjoy playing!"
Doreen was taught to play Scrabble by the influence of her mother who encouraged learning and social accomplishment.
Her first match was at Philip Nelkon's flat in Southgate which indicates joining the League in the late 80's. Doreen remembers once playing Scrabble on a cross-Channel ferry. She never studied OSW/Chambers and played on average twice-a-week. Her favourite word was SNIRTLE, because she learnt the word before it became playable.
Doreen came second at Doddinghurst in Division A in November of last year (2000).
She had many other interests which included reading, theatre, ballet and history with games and pastimes including canasta, whist, chess and Trivial Pursuit.
Doreen had not appeared on TV, "I have never been noteworthy until now! Are you sure you've got the right person for a member profile?"
Doreen shared Ron Hendra's interest in Richard III. "I believe he has been maligned and would like to hear his own opinion of events".

Tributes which appeared on both UK and LSL Scrabble mailing lists for Doreen from members and former members of the London Scrabble League included...
Viv Bishop: "I have just taken a 'phone message that Doreen Marsh has passed away. I do not have any other information. She will be sorely missed in our Scrabble circuit. She had not been well for a while and never wanted to give in to her disabilities. I am saddened to be the bearer of this news.
Moira Conway: " Those of you on this group (UK Scrabble mailing List) who are ex-London League members will remember Doreen Marsh. Today we were told, by her brother, of her sudden and unexpected death. In the past she had attended local one day tournaments but stopped when her mobility decreased. She will be missed.."
Robert Richland: "Very sad news. I've known Doreen since as far back as 1968, when she joined my primary school (Brookland) in Hampstead Garden Suburb. In fact Doreen was briefly my brother's class teacher in the same school in 1976 before we moved to Stanmore. It wasn't until I joined the London Scrabble League in 1984 that I got to know her as a Scrabble player. Always a friendly and cheerful lady.."
Ashley de Safrin: "I'm truly sorry to hear about Doreen. Although I haven't played her in some years, I used to play her regularly when I lived in Finchley. I think the last time I saw her was about a year ago. She was one of those really nice people who always put others first. She will be very much missed by those who knew her.."
Clive and Sheila Spate (Nottingham Nomads): "Sheila and I remember Doreen as a regular entrant at the first six Nomads weekends and as a generous contributor to our fund-raising efforts. Indeed, when one year she had to cancel she declined any refund and requested that her entry fee be donated to charity. As you say, her mobility problems restricted her in recent years. Our sympathy goes to her friends and family.."
Terry Kirk (former LSL Chairman): "I'm very sorry to hear that. I used to play Doreen a lot in my early years in the London League and she would often offer me a lift to venues, particularly Frank and Tilly Moss's. She did a lot to encourage new members in the League in the North London area, by taking the time to help them and explain the basic strategies. She was in unfailing good spirits, and I shall miss her warmth and humour."
Philippa Morris: "I was so sorry to hear today of the sudden passing of Doreen. She was one of the first members I met when I joined the London Scrabble League towards the end of 1985 as a very raw "recruit", and she taught me a lot about playing Scrabble. But I feel she will be remembered most of all for her thoughtfulness for others, and especially her bravery. She suffered a lot of pain and discomfort through her disablement and was never heard to complain. May she rest in peace."
return to top | Article featured on website - January 2010
---
Jonathan Anstey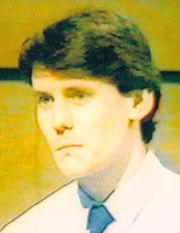 Older League members may remember former member Jonathan Anstey. Sad news has been received from his friend, Sharon Bealing that he recently passed away at the age of 48, having battled bravely against cancer for around 16 months. Jonathan was an accomplished Scrabble player. He joined the League in 1985 and won the John Meikle Cup in the season April-September 1997. He was one of a few League members past or present to have scored over 700 in a League or tournament game. He also appeared on Countdown in 1989 where he won eight games in a row to become an Octochamp and reached the series semi-finals.

Jonathan's profile from LSL Newsletter 194 - 2001
Chichester born Jonathan Anstey has been playing Scrabble since being taught by his father when he was only eight. Single and 31 years later could Jonathan be the League member that has played Scrabble the longest?
His first match was at Darryl Francis' back in 1984 having entered the National Scrabble Championships in 1983 when still at University.
Civil Servant, Jonathan plays Scrabble three times a month having retired from the tournament scene at the time Scrabble made the tran-sition from high-score to matchplay.
He won tournaments in the late eighties at Aylesbury and the South East Regional Final plus one or two other placings. During this time his highest game score was 825 against a nameless lady at Aylesbury. His many nine-timers, scoring over 200, includes 221 for BRISKEST at one of Glo Stein's Scrabble parties.
Other interests include classical music, cooking, gar-dening and travel.
In 1985 he won a tasteful silver Scrabble set in the final of TV Scrabble. Along with Richard Evans, they were losing semi-finalists in series 18 of Countdown in 1989. Jonathan losing to quiz guru Mandi Hale.

Tributes which appeared on the UK Scrabble mailing list for Jonathan from former members of the London Scrabble League...
Ed Martin: "That's shocking news - awful that he died so young. I remember Jonathan well from my own time in the London League during the early 90s. He was a regular visitor to my parents' house in Barnes and he was always enormously kind and encouraging to me."
Darryl Francis: "What sad news! Jonathan and I played each other frequently during the 1980s and early 1990s, as we lived not far from each in South London. And we often met up at Ron Hendra's and other local players' homes. I remember giving Jonathan a lift to a tournament (Aylesbury or Bristol, maybe?), and I recall we went home with the top two trophies."
Elisabeth Jardine: "Jonathan was one of the first people I met on the Scrabble scene, and as my maiden name is Anstey and my brother's name was John, we had a long discussion about ancestry from which it would appear that he was my father! I remember him fondly."
Robert Richland: "I can only echo what's already been said about Jonathan. The last time I saw/played him was way back in 1996... soon after that he disappeared from the Scrabble scene. I'll always remember him for his very dry sense of humour, as well as his ability to score very highly (in the high-score era)... he had a game of around 825 at Aylesbury in 1988."

return to top | Article featured on website - December 2009
---
Nellie Cox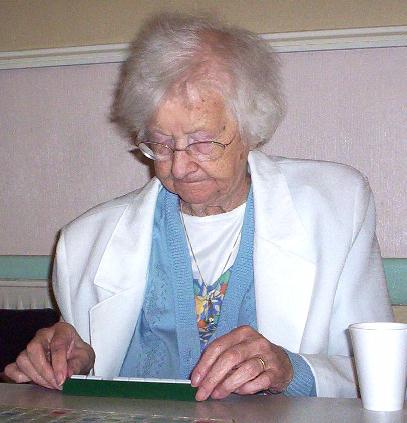 Nellie Cox was a member of the London League until three years ago, making her the oldest player to have currently played in the League at 93. In her profile (Newsletter #180, 2000) she wanted to reach the magic 100. Sadly, early in July following a stroke, she died. She would have been 99 on 2nd October this year.
Born in Wivenhoe, Essex, Nellie played a lot of Bridge with her husband. When he died in 1976 she decided to take up Scrabble. During the 80s and 90s she was a member of the Redbridge Scrabble Club. When it closed she joined the London Scrabble League. Nellie also attended the Romford Scrabble Club. Nellie is survived by two sons and two daughters. She fondly remembers her highest scoring word QUAGMIRE for 140 at Redbridge.
A lovely lady, intelligent and kind, and always so well turned out. The funeral took place on Tuesday 14th July at the City of London Crematorium.
The picture above was taken the last time she attended the Chigwell Sunday Drive aged 92 in 2005
Original profile reprinted:
Born in Wivenhoe, Essex, Nellie Cox is our oldest playing member at 89. She confesses to be a run-of-the-mill player who has no luck playing Scrabble.
"I used to play a lot of Bridge with my husband, but when he died in 1976 I decided to take up Scrabble". Nellie says. Although plays Scrabble 4-5 times a week still plays the odd game of Bridge.
Nellie was a member of the Redbridge Scrabble Club. When it closed decided to join the London League. Nellie also attends the Romford Club, providing someone kindly gives her a lift.
Nellie is also a member of the Postal Scrabble Club which helps her learn words. Her computer is also a main source for learning words. Nellie has four children but only the eldest plays Scrabble. She has gained improvement prizes in the London League and won various trophies throughout her Scrabble career but nothing major. She fondly remembers her highest scoring word QUAGMIRE for 140 at Redbridge. "I could not get used to playing the open game. It didn't seem right to set up your opponent. So I was very happy when we changed to the play-to-win format." she admits.
Nellie's other interests include crosswords, travelling and being with her family. She is also a member of the Townswomen's Guild.
Do you have any noteworthy achievements? "When I get to 100!"
return to top | Article originally featured in LSL Newsletter 180 - 2000. Obituary featured in LSL Newsletter 293 - 2009
---
Stephen Hunt (18th May 1939 - 2nd June 2009)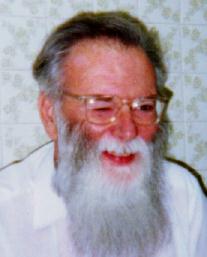 Paul Howard (ex London Scrabble League): Stephen was a character, a man of few yet very chosen words. Stephen was retired, not married and had no children. He was a hard working and loyal individual, and from 1961-2000 Stephen worked for British Aerospace. He was a longstanding West Ham United fan, who despite the tell tell signs of their league position, believed their players were the best around! Playing Scrabble originated from his lifelong desire to glean knowledge, through reading a variety of books. His love for Scrabble, whilst confined to the London Scrabble League and friendlies was evident for many a year and enjoyed many LSL nights over the last 10 years.
His battle against leukaemia and many other illnesses ended up taking its toll and in the early hours of Tuesday 2nd June, Stephen passed away aged 70. He attended a Baptist church in East London of which he was a long term member and at where his funeral took place on Friday 12th June at 1.30pm at Hope Baptist Church, Stafford Road (off Katherine Rd), Forest Gate E7.

Amended profile from the London Scrabble League Newsletter issue 218/2003:
Stephen Hunt was born in Ilford, Essex. He had not been married and did not have any children. He was a practising Christian and an active member of a Baptist Church near his home.
His general interest in words and logically associated puzzles led to Stephen playing Scrabble with a friend until taking up the game seriously four years ago by joining the London League in August 1999. His first match was at the webmaster's household. He has also introduced youngsters Paul Howard, Samuel Ranthe and Bjorn Soderstrom to the League.
He had yet to play in tournaments but had a scroll for scoring 507 in June 2002. He did not play in another language and owned only one Scrabble set. He played once a week and occasionally looked inside OSWI for inspiration.
He is now retired from his job as a storekeeper. His interests include reading, driving, touring and studying history. Stephen was a great admirer of Oliver Cromwell, a great British statesman who can best be described as a firm leader with Christian principles and was fair and compassionate.
Although had not appeared on TV he did like watching the news, current affairs programmes and films especially starring Peter Cushing.
return to top | Article originally featured in LSL Newsletter 292 - 2009.
---
Les Nyman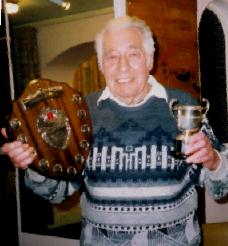 Robert Richland (London Scrabble League): Les Nyman, member of the London Scrabble League for at least 30 years (and of course father of Mark), passed away at the weekend (21st-22nd March 2009) at the age of 86. The funeral at Golders Green Crematorium in north-west London was on Friday 27th March. Always a smile and always seeing the positive side of things.
Rachelle Winer (London Scrabble League): Les was a  kind gentle man, who I first met way back in tournaments in the 80's. He always called me Roch, somehow I never minded. I will miss him.
Philp Appleby (Hants & ex London Scrabble League): I'd known Les for 30 years, and have lots of wonderful memories of visiting him and Mark at their home in Willesden. To me, Les was like a favourite uncle, always welcoming me with a big smile and the offer of a hot drink and a slice of something tasty from the fridge. He was an extremely able and tough opponent over the Scrabble board too, and took great pleasure in beating the "big guns", including his son. One of my favourite memories was in 1993, when Les called me to tell me that Mark had just won the World Championship. He was so proud, and emotional. It was all he could do to get the message across. I haven't seen Les much over the past few years, and I know he's not been at all well for some considerable time. Nevertheless the news came as a major shock to me. The Scrabble world has lost a great personality, and one of the nicest people I've met whilst playing the game.
Clive Spate (Nottingham Nomads): Sheila and I heard this very sad news this afternoon. We both have some wonderful memories of Les over the years. Always a welcoming host at Robson Road with, almost invariably, a cream cake on offer. Apart from Scrabble, he was a capable practitioner of sleight of hand magic and liked the occasional flutter on the horses. We'd spend time talking about the losers we'd both selected. We have lost a true friend.
Terry Kirk (Middlesex League): When I first moved to London over 20 years ago, I spent many happy evenings playing Scrabble at Les's. Like Phil, I remember him as a kindly uncle figure who was always trying to feed me with something - I think he thought I didn't eat at home.  He was always a very tough opponent, who would never give in. We'd both enjoy our tussels at London League Sunday Drives. I shall miss him.
Allan Simmons (Scottish Borders & ex London Scrabble League): So sorry to hear that Les Nyman has passed away. A genial and generous host of many a London league match and as others have mentioned - cream cakes were a special delight together with a demonstration of a few card tricks. At one of my earliest meetings chez Les he mentioned that his schoolboy son was getting interested in the game...what became of him I wonder. Great to have known you Les and rest in peace.
Jackie McLeod (London Scrabble League): I can only echo what so many others have said already. I have many fond memories of a charming, kind and generous "elder statesman" of the UK Scrabble scene and the London Scrabble League in particular, and it was very sad to see his health decline so markedly over the last few years. Les will be missed, and remembered as a very special person. My deepest sympathies go to Mark and all his family.
Penny Downer (Newport IoW): I would like to add my condolences to Mark and his family on this sad news. I only met Les a few times but always really loved his company - he was great fun and a tough, yet always gentlemanly, opponent. I have never forgotten a valued Scrabble tip he passed on after a game at a London tournament many years ago (I think it was in the old 'high score' days!). I was impressed with his play of OILCANS and remarked on it at the end of the game. Les said that COLINS+? was an excellent set as it took all the vowels (a tip originating from Mark, I believe!). I went home and learnt the set and whenever I play a resulting bonus (and there have been several occasions) I always think of Les.
return to top | Article also featured in LSL Newsletter 290 - 2009
---
Gertie Roberts (1931-2009)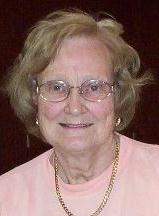 Elizabeth Terry: (London Scrabble League): Gertie died at her hospice on Monday night (23rd February) at 8.00pm. Her one remaining son was with her. The end was very peaceful. She was in her 79th year. It was sad that her rapidly deteriorating health followed on so suddenly from the shock of her younger son's death. Many players met Gertie regularly at tournaments and she almost unfailingly attended the New Malden drives. It was always a good game when you played Gertie and many enjoyed her pithy comments. Another lovely character gone from the Scrabble scene.

Kim Phipps: (London Scrabble League): Gertie sadly died on the 23rd February 2009. A difficult 8 months culminated in a late diagnosis of Mesothelioma (cancer from exposure to Asbestos) in January of this year. Gertie was a true lover of Scrabble, she had an insatiable appetite for the game and would willingly play "back to back" league matches. She enjoyed Scrabble tournaments, played in the Southern League and was an early member of the Carshalton Scrabble Club. Gertie had a phenomenal general knowledge and was a keen quiz and crossword puzzle participant. She was a loving mother and proud "nana", and had a passion for cats, classical music, science fiction and Michael Schumacher! She enjoyed watching the wild birds feeding in her garden. She was an original "silver surfer" and had mastered the "web" long before many had even heard of it. Many of us received amusing and clever personalised emails from her. She is survived by her son Nick and granddaughter Natasha.
return to top | Article also featured in LSL Newsletter 289 - 2009
---
Simon Carter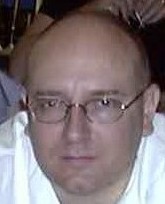 Jackie McLeod
broke this news on the UK Scrabble Mailing list: "It was a great shock and sadness to learn today that Simon Carter was found dead last Friday (11th July 2008), having apparently taken his own life. Although Simon had dropped out of the tournament scene recently, there will be many who remember him as a keen, active and very able tournament player for a number of years, a warm, friendly and highly intelligent man whom you couldn't possibly not like. He joined the ABSP at the same time as Gary Fox, his friend from schooldays, both keen to improve their Scrabble skills and ratings. Not much more is known at this time. The funeral was private, family only."
Tributes flowed in on the UK Scrabble mailing list for the former member of the London Scrabble League during the early 90s.
Robert Richland: "I am very shocked and saddened (to say the least) to hear this news about Simon. Apart from being a very competant Scrabble player he (like myself) was a mine of information regarding pop music from the 1950s onwards. I last saw Simon in June last year at the Essex Extravaganza tourney.... it was his first tourney for a good few years and he seemed the same as before... very friendly and approachable."
Terry Kirk: "I too saw Simon last year at the Essex event. He was trying to co-opt me for a quiz league team, and was also waxing lyrical about recent walks along the banks of the Thames with a group of friends. I always found him a very entertaining chap to talk to, he made me laugh. I was very saddened to read we won't be able to enjoy his company anymore."
Clive and Sheila Spate: "How very sad. He was a pleasure to know, but it is a while since we saw him. He was very brave battling his brain tumour, so even after all of that he obviously felt that he could not carry on."
Rachelle Winer: "Simon was a lovely guy and definitely one of my favourites in Scrabble. Like Jackie, and I suspect many others, I will miss him.
Webmaster: "In December 1990 I bought a cassette of 'Power Themes '90' A selection of top themes from classic Gerry Anderson and other cult TV programmes remixed by some of the countries top mixers. In the small print was the name Simon Carter. At the next tournament I attended I asked Simon if he was the chap concerned in its production. Indeed he was! The cassette now serves as my lasting momento of Simon. Click here to see cassette artwork.
return to top | Article appeared on website - July 2008
---
Ros Harris
It was sad to hear that Rosalind (Ros) Harris died suddenly recently after a short illness. She was a member with husband Alf of the London League in the 80s and 90s. Rosalind left the LSL some years ago, but for the past few years she has been having a fortnightly Scrabble meeting at her home for members of the U3A (University of the third age). Alf and Rosalind had taken up Bridge and played very frequently in the past few years. The League sent condolences to Alf and family.
return to top | Article featured on website - June 2007
---
Graeme Thomas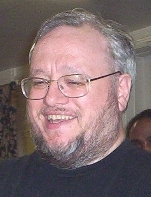 Graeme Thomas was not married and was born in Preston, Lancashire 50 years ago. He started his Scrabble playing as a child and took it up socially as "it seemed like a good idea!" Graeme started playing seriously in 1983 joining the League in 1985. The webmaster remembers playing him at a match at Frank and Tilly Moss' shortly after joining the League. His first scheduled match was against Bob Violett and Harold Robinson at the late Ivor Freedman's house. Graeme shared the editing of the League's Newsletter and edited 16 issues and most recently had stepped down from the London League's committee as Vice Chairman having served 17 years in that role. Graeme joined the committee when Ivor Freedman died in 1989. Graeme had also spent over 10 years as the Chairman of the Association of British Scrabble Players.
When Graeme was not playing Scrabble, he programmed computers for a company that dealt with credit cards. He studied at Cambridge University from 1974-77 and loved to read and learn about many things. Graeme had a vast knowledge of interesting facts. OSW and Chambers were high on his list because he read them every day. He listed MAIEUTIC as his favourite word played but still hoped to play one of the words that require both blanks: KRAKOWIAK. Twice Graeme had managed to score 212 in one move, ZEMINDAR at a Nottingham tournament (about 1987) and SHAMMING a couple of years later. "For many years I held the record score in a matchplay game (789), although it was never acknowledged." added Graeme.
Graeme appeared on Countdown in 1991 where came up against eventual series winner: Gareth Williams. Salisbury was his first tournament win and has gained further wins at the Isle of Wight tournament. Once at a wedding reception in Montreal our Graeme played Scrabble during a quiet moment.
"I used to be a reasonable squash player in my youth." Graeme concluded. Any resemblance to his brother Steve is purely co-incidental! They are twin siblings!!

Greame died tragically in a road accident (see below) and his funeral was held on Monday 13th November 2006 at the Carlton Crematorium in Blackpool. Many people from the Scrabble community were there to remember a unique personality.

Article originally featured in LSL Newsletter 190 - 2000 (adjusted for website; 2006)
Graeme was involved in a fatal road traffic accident at approximately 01:30 this morning (4th November 2006). His car - apparently the only one involved - ran off the road into a tree, a couple of miles from his home in Hatfield.
Details on what happened are still somewhat scarce, and it's possible that some answers will never be known. At the point of the crash the road does a sharp bend, and the car failed to take it. There was a sharp frost at the time, and hence possibly ice. Witnesses heard a screech and a bang, and called the police who were on the scene quickly. I do not know how fast the car was travelling, or whether any attempt was made to take the bend.
I last spoke to him by telephone some six hours before the crash, and at that point he apparently had no intention of going out. The lateness of the hour is curious--he is unlikely to have been visiting so late. If my somewhat hazy knowledge of the geography is correct, the incident happened on the road between Graeme's house and those of Pat Burgess and Eileen Anderson, to which he was a fairly frequent visitor for London Scrabble League fixtures. In any event, it's likely that it was a road he knew fairly well.
The police could not locate a wallet, though that doesn't mean he wasn't carrying one. They traced his address from his vehicle registration, let themselves in with his keys, and got hold of me, as next of kin, through his passports.

UK Scrabble mailing list - Steve Thomas, 4th November 2006
Further tributes
Jackie McLeod (London Scrabble League): I am stunned, shocked, horrified - this is awful, and I hardly know what to say to you. Graeme has been a good friend for well over 20 years, often a travelling companion to tournaments, was enormously helpful to me only recently when I had PC problems, and has been a pivotal person on the Scrabble scene from ... well, always. There are scores, if not hundreds, of players who will doubtless tell you the same. My deepest sympathies to you and your parents and sisters at this terribletime. I know you have had recent health problems yourself, and this is the cruellest blow for you now, especially with you having been so close as twins.
Robert Richland (London Scrabble League): The number of times that Graeme has used his catchphrase "it's a perfectly normal word" when I challenged several of his words . . . and then be told what the definition was . . . !!!
Bob Berry (London Scrabble League): I am very grieved at this news. On the fairly infrequent occasions I post to the (UKScrabble mailing) list, there was always one person whose scrutiny of my contributions I bore in mind - and that was Graeme. This was not so much because of his role as moderator, but because I admired his sarcastic wit, dry humour and verbal dexterity. He was a raconteur, with a studied pomposity but also with self-deprecation. The irony of his posts was sometimes missed, but where that was the case he never stooped to explanations. Nor did he suffer fools gladly. He made a huge and selfless contribution to the Scrabble community. I wish I could have spent more time talking with Graeme. I always look back to the time we had lunch together in a cafe in Hailsham some years ago, and the sparkling conversation. His was an expansive and thoughtful mind. I salute the passing of a great character, but my words cannot reach him now.
Janet Bonham (London Scrabble League): There are two things for which I, personally, shall always remember Graeme. Firstly his occasional comment when sitting next to one at a London League match "Oh, so you decided not to play your bonus then!" and "I thought you would have gone out. You had (such and such) on your rack". Many a word has been added to my vocabulary thanks to him and I know I will remember them, and him, for as long as I play Scrabble. Secondly I was touched by his care for others. Having experienced long spells in hospital himself he was always concerned for those in a similar situation. When Edelle Crane was lying so ill in hospital he rang me to ask if there was anything he could do. "I'd be happy just to come over and sit and hold her hand if that would help." And he did, bless him, despite the distance from Hatfield. His eulogy at her funeral was so sincere and caring. Little did we think that so soon someone would need to be making such a speech at his own.
Terry Kirk (London Scrabble League): The personal memories that stand out for me are: Graeme's unfailing help whenever I was unsure of procedure when we were worked together as Chair and Vice-Chair of the LSL; the conversation on a wide range of subjects that was so far over my head, but dazzlingly entertaining nonetheless, on the occasions that I was lucky enough to join Graeme and Steve on their joint birthday outings to the Nut Tree; LSL matches at Eileen Anderson's house where Graeme would regale us with his many, many anecdotes; and also his seemingly never-ending supply of limericks, one to suit every occasion, which he knew by heart, and which never failed to make me laugh out loud. All those things, and of course all the qualities that others have mentioned, his erudition, his love for words, his sense of humour and his interesting and forthright views on all subjects.

return to top | Postscript- webmaster 2006
---
Edelle Crane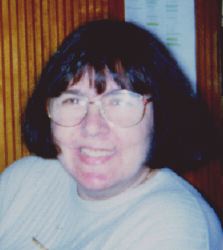 Together with many others throughout the Scrabble fraternity, Aylesbury Scrabble Club is this week mourning the death of its leader, Edelle Crane, who died in the early hours of Sunday 15th May at the age of 61.
When at 13 years old two cysts on her spine were treated with radiation therapy, not only did the treatment destroy the cysts but sadly it damaged her spinal cord and she became paralysed.
As a patient in the Spinal Injuries Unit of Stoke Mandeville Hospital she fell in love with and married another patient, Barry, and they recently celebrated their 37th wedding anniversary.
Happily she was well enough to leave hospital in time for the celebration but a month later had to return when her condition deteriorated and led to her death.
In the beginning, Barry and Edelle were able to enjoy holidaying in their caravan, which gave them much pleasure. Unfortunately the need for one of Edelle's kidneys to be removed ended this freedom for them and from then on they only spent one night away from home at a time. About this time their caravanning had to cease, Edelle was invited to join a Scrabble group which met in a local public house. She soon became addicted and became leader of the group which at the time was some 40 in number.
However, when the group had to move to a local church hall, which forbade smoking, the group gradually dwindled until the number was so small that Aylesbury Scrabble Club moved to Edelle and Barry's bungalow, where they continued to meet until her illness. Scrabble became Edelle's life and her circle of friends was greatly enlarged when she joined the London Scrabble League and became involved with Postal Scrabble, extending world-wide when she joined the Internet Scrabble Club.
She enjoyed going to tournaments whenever she was able. Her favourite one-day venue was Swindon, and she was always one of the first to book for the Winter Matchplay weekend at Milton Keynes, where she and Barry were able to have a one night "holiday".
For about ten years she oragnised the Aylesbury Scrabble Tournament which was always very popular.
Edelle was a pleasure to be with, always interested in other people's families and lives, a good listener able to give sound advice when needed. She had a good sense of humour and, above all, was ever cheerful. She was never heard to complain of her disability and its great restrictions.
She will be missed by many. May she indeed rest in peace.
Article written by Janet Bonham originally featured in LSL Newsletter 243 - 2005 Further tributes
Allan Simmons (Chariman of the ABSP): She was a great Scrabble activist with a sense of humour as I recall. She put the Aylesbury Scrabble Club event on the map.
Robert Richland (London Scrabble League): A real loss. Edelle always remained cheerful despite her disabilities... very sadly missed.
Pauline Johnson (Cleveland Scrabble Club): I played Edelle many times on the Internet Scrabble Club and it was always a good game. There was usually a laugh to be had if either of us had a better run with the tiles but always the games were conducted in a really friednly manner. I too will miss her.
return to top | Tributes originally featured in LSL Newsletter 243 - 2005
---
Peter Dean

"I can't stand the game, but he really loves it." Peter Dean's wife Betty muses. Ealing born Peter has been playing Scrabble for over 30 years and competitions for over 15 and has always maintained an interest in words and maths.
Now 78, this retired former railway accountant spends his time arranging London League fixtures every month and is a games master of the Postal Scrabble Club, yet still finds time to play Scrabble two to four times a week.
He joined the London League in its inception in 1971/2 and his first game at Mrs Woolf's scored 298, 249 and 216 for a total score of 763. His first National Scrabble Championship was in 1973 and was a joint winner of the National Club tournament in 1980 and 1982 with Di Dennis, Mike Willis and Ian Gucklhorn. A TV appearance in 1983 on Countdown saw him lose to Allan Simmons.
Favourite words include MUGWUMPS against Keith Waterhouse and most recently SFORZATI. Peter has analysed 8,000 seven letter words to add to list of unplayed bonuses - having already played 5,000 of them.
The person he would have most like to have met is Alfred Butts, the inventor of Scrabble. "I bet I could have beaten him!" Peter adds.
Other noteworthy achievements have been as a returning officer in PR elections to the Church Assembly. Being an ex-secretary of the Postal Scrabble Club, and admiting to having an interest in electoral reform.
Article originally featured in LSL Newsletter 181 - 2000
Peter lives in Peterborough and a bout of ill-health has forced Peter to stop all League activities including being a committee member. Sheila Green became responsible for arranging fixtures. Peter does manage to play Scrabble occasionally at the Peterborough Scrabble Club.
It is with great sadness to inform members that on the morning of Saturday 11th June Peter Dean passed away in hospital at Peterborough. A "true" icon of the UK Scrabble scene if ever there was one. His word power of seven-letter words was second to none. His contributions to the London Scrabble League and the Postal Scrabble Club over the past thirty years just cannot be overestimated. Ill health caused him to limit his Scrabble greatly in recent years but still found time for Postal games and played Scrabble the day before he died winning the game by over 200 points!

Further tributes
Barry Grossman (London Scrabble League): Peter really was "Mr London Scrabble League". A founding member of the League in 1971, he did the fixtures, collated results, ran the drives, practically everything. There was no-one quite like him and probably never will be.
Robert Richland (London Scrabble League): Beneath that very deadpan exterior Peter had a real sense of humour. He was 83.

Betty Dean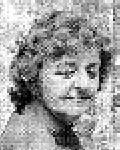 In December 2015 The Committee received a letter from Peter's son Tim letting us know that Betty, Peter's wife and Tim's mother has died aged 91 from community acquired pneumonia and bronchiectasis. Her funeral was in Peterborough on 13th November 2015. Betty was not as keen as Peter was on Scrabble. She preferred the TV soaps, crime fiction, knitting, her faith and doing voluntary work.
return to top | Postscript- webmaster 2004/2005. Betty Dean added from LSL Newsletter 369 December 2015
---
Margaret Greenyer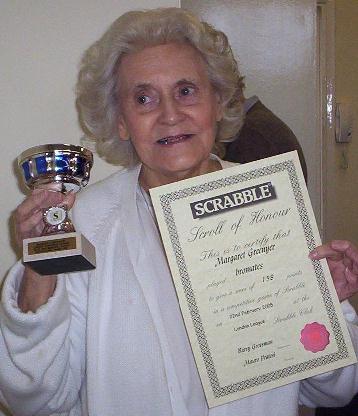 It is with great shock and sadness to inform members that early on Wednesday 26th October Margaret Greenyer passed away after a fairly short illness. She had recently been diagnosed with leukaemia and chose to carry on with her life without people knowing how ill she really was. Margaret was one of the kindest people you could ever hope to meet. Her attitude was always positive and she only ever saw the good things in life. She was always a pleasure at fixtures whether hosting or visiting and always maintained a sunny personality. Last season she won the Billie Gray Memorial Trophy for Most Improved Player and she is pictured above holding the trophy along with a Bronze High Word Scroll for BROMATES for 158. She shall be greatly missed. The funeral was held on Thursday 3rd November at 2.00pm, at Kensal Green cemetery
return to top | Article featured on website - October 2005
---
Beroze Mody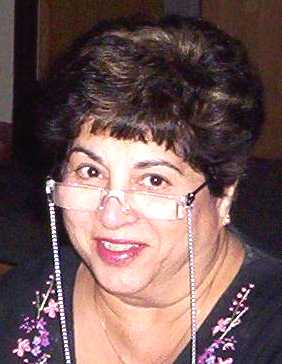 Beroze Mody was born in Mumbai, India in 1938. She has two children and is a widow. With the sad passing of her husband she needed to get out more and to find other avenues.
She has been playing Scrabble since 1998 and has recently joined the London Scrabble League. Her first match being at Sandie Simonis'.
She plays two or three times a week and studies her OSWI once a week. She has also been attending tournaments since 2002 but has yet to win a Division so she will have to take pride in the red and silver scrolls achieved for highest game scores. One of which was 568. Her highest word score stands at 104 for FRESHEN which was at Exeter last Easter.
She used to do secretarial work but now enjoys cooking, gardening and her grandchildren along with code-word and arrow-word puzzles.
Beroze has travelled extensively. By train across Canada Has been in a hot-air balloon in Australia, been on safari in Nairobi and found the Palace at Petersburg - awesome. She has done London/ Bombay/London by car with three young children, has met the Queen, Prince Edward and wife Sophie, was the president of her community and is a Registrar of marriages.
She has yet to go to Moscow.
Article originally featured in LSL Newsletter 239 - 2005 It is with great sadness that I have to let you know that one of our much loved members Beroze Mody collapsed and died early on the evening of 19th July. Beroze was an enthusiastic player both in the London League and tournaments. She had finished 5th in Division E at the New Malden tournament just the previous weekend. She was compassionate, thoughtful, funny, interested and interesting, a pillar of her family and her community and a delight to know. She was cremated at Golders Green Crematorium on Saturday 22nd July.
return to top | Article featured on website - July 2006
---
Frank and Tilly Moss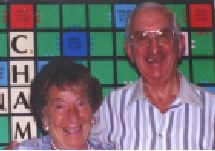 Due to declining health Frank and Tilly have had to give up competing in the London League. It will seem strange not seeing their names on league tables and word lists.
They met at London Bridge back in August 1940, and celebrated 59 years of marriage last August 2000. Their nephew decided to scrap his Scrabble set in their direction, but without any decent rules to go by they made up the rules themselves and were scoring in the two hundreds per game.
Frank and Tilly eventually heard about the formation of a new London club through friends and joined the League one year after its inception.
Having played so many matches (it used to amount to six times per week!) it has been difficult to remember notable results. Frank has had successes in the South East Evergreen Trophy and twice runner-up in the British Amateur Championship in 1993 and 1995. Tilly has had scrolls for her achievements of a high game score of 690 in 1987 and the highest move score of 284 for QUETZALS. Tilly is mainly proud of her worthy words featured in the League review every month. Frank is 89 and Tilly 85. Frank used to work in  a finance-connected office while Tilly spent 25 years as a volunteer in a hospital for the chronic sick: she was also an Honorary Secretary organising entertainment and fund-raising lunches for the residents.
Frank had a prowess for gardening in his earlier days and had a lawn like a bowling green. Frank also enjoys reading, walking (in earlier days) and classical music especially opera.
Frank sees the future of Scrabble as "rosy" and would have liked to have known the late John Meikle for whom a season's trophy is named. "He was a regular visitor here and bequeathed sets to me," Frank recalls.
The original trophy may have gone walkies but a cup inscribed with John's name will always be continued. Article originally featured in LSL Newsletter 200 - 2001
It was with great sadness that Frank Moss died peacefully. He was 91. He had been in hospital for a few days after a fall. He was cremated at Golders Green Crematorium on the 24th June. Our condolences go to his wife Tilly and family.
It is with great sadness I have to inform members that on the evening of Monday 28th June long time member of the London League, Tilly Moss, passed away. She had been cared for at a nursing home since husband Frank passed away last year. She was 88. The funeral was held at the Golders Green crematorium last Friday 2nd July at 1.00pm.
return to top | Postscripts originally featured in LSL Newsletter 223 - 2003(Frank)/Website 30 June 2004 (Tilly)
---
Michael Goldman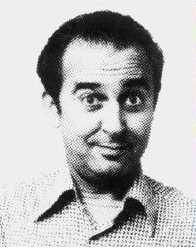 Sheila Hockey ©1997 (London Scrabble League): As the first secretary of THE LONDON SCRABBLE LEAGUE (originally started life as the Greater London Scrabble League) formed in the latter part of 1971, I feel that I should write a tribute to Mike Goldman. Whatever feelings have existed over the past few years for whatever reasons, there is no denying the fact that all of us enjoy our Scrabble Evenings, Scrabble Tournaments and friendships made as a result of these occasions, and all due to an idea devised by Mike Goldman and Reg Lever. Their aim was to promote friendship and interest in Scrabble and improve the standard thereof. Mike sent out letters to individuals who took part in the first National Scrabble Championship. Thirty-one people responded to join the League, playing in two divisions, namely ACHILLES and BOADICEA. I think that Pat MacBean, Peter Dean and myself are the only survivors of the thirty-one still playing in the League.
Mike, in the early days, was great fun to be with; he talked about many things apart from Scrabble. There were the occasional Scrabble sessions on a Sunday at his house in Wood Lane, interrupted by sumptuous feasts, conversations and lots of laughter.
If Mike and I were at the same fixture he would always 'phone me to see if a lift was required to and from the venue. When the inter-club tournaments commenced with Leicester Scrabble Club, Mike would try to ensure that League Members were offered lifts in cars rather than wait for people to enquire how to get to the venue.
Mike's first heart attack affected him greatly and seemed to change his personality to some degree in recent years.
I am so sad that news of the death of Mike Goldman in July was only discovered by chance recently, and that his son and daughter probably felt that the London Scrabble League was not interested. For my part, I am glad that I knew Mike, eternally grateful that the League was started because I would never have even met some of the people who over the years have become good friends of mine. So far as I am concerned Mike and Reg succeeded in their aim of promoting friendship, interest in Scrabble, but with regard to my improvement in playing, well, I leave that to my opponents.
return to top | Article featured on website - October 2007, Article originally written by Sheila Hockey and featured in LSL Newsletter October/November 152 - 1997
Some members of the London Scrabble League belong to the Association of British Scrabble Players.
You can browse through their picture collection here
redesigned ©2012/2019 Mauro Pratesi