SHEPHERD'S BUSH
Young Chelsea Bridge Club
54 Goldhawk Road
Shepherd's Bush
W12 8HA

TO BE SCHEDULED:
.

4 games / cost: £3.50
Please arrive: 1.00pm / 1.15pm start / finish 5.45pm

Please bring:
A deluxe Scrabble set
CSW 2015 edition/Zyzzyva available

Non members welcome

Contact:
Mauro Pratesi: 0208 556 2902 or e-mail me

website: click here

Note that the building is set back from the main road between a Sainsbury's Local store and Goldhawk Watch Repairs. The premises will be in the basement area of the building. The premises are directly opposite Goldhawk Road tube station on the Hammersmith & City and Circle lines.

The club may also be reached by a walk of about 8 minutes from Shepherd's Bush station on the Central line or Shepherd's Bush station on the Overground. You might also choose a walk of about 15 minutes north from Hammersmith station on the District and Piccadilly lines.

Buses 94 and 237 go along Goldhawk Road and stop outside the premises and the 94 is a 24-hour service. Numerous other bus routes serve the Shepherd's Bush area – numbers: 31, 49, 72, 95, 148, 207, 220, 228, 260, 272, 283, 295, 316, 607, C1 and N207.

Parking near the Young Chelsea Bridge Club:
Although the venue has car parking spaces for six cars and a disabled space THESE ARE NOT FOR USE as they are for residents only.

Lime Grove and Wells Road have pay-and-display bays that apply seven days a week between certain times during the day and are for "Permit Holders only". These roads should be avoided.

Richford Street, Devonport Road, Hammersmith Grove are one way streets and although have pay-and-display bays they are free on Sundays. But do please check the signs.

Refreshments: There is a bar available. Teas and coffees will be provided free of charge but any soft drinks, alcoholic drinks and snacks will have to be paid for, or brought in from the Sainsbury Local next door.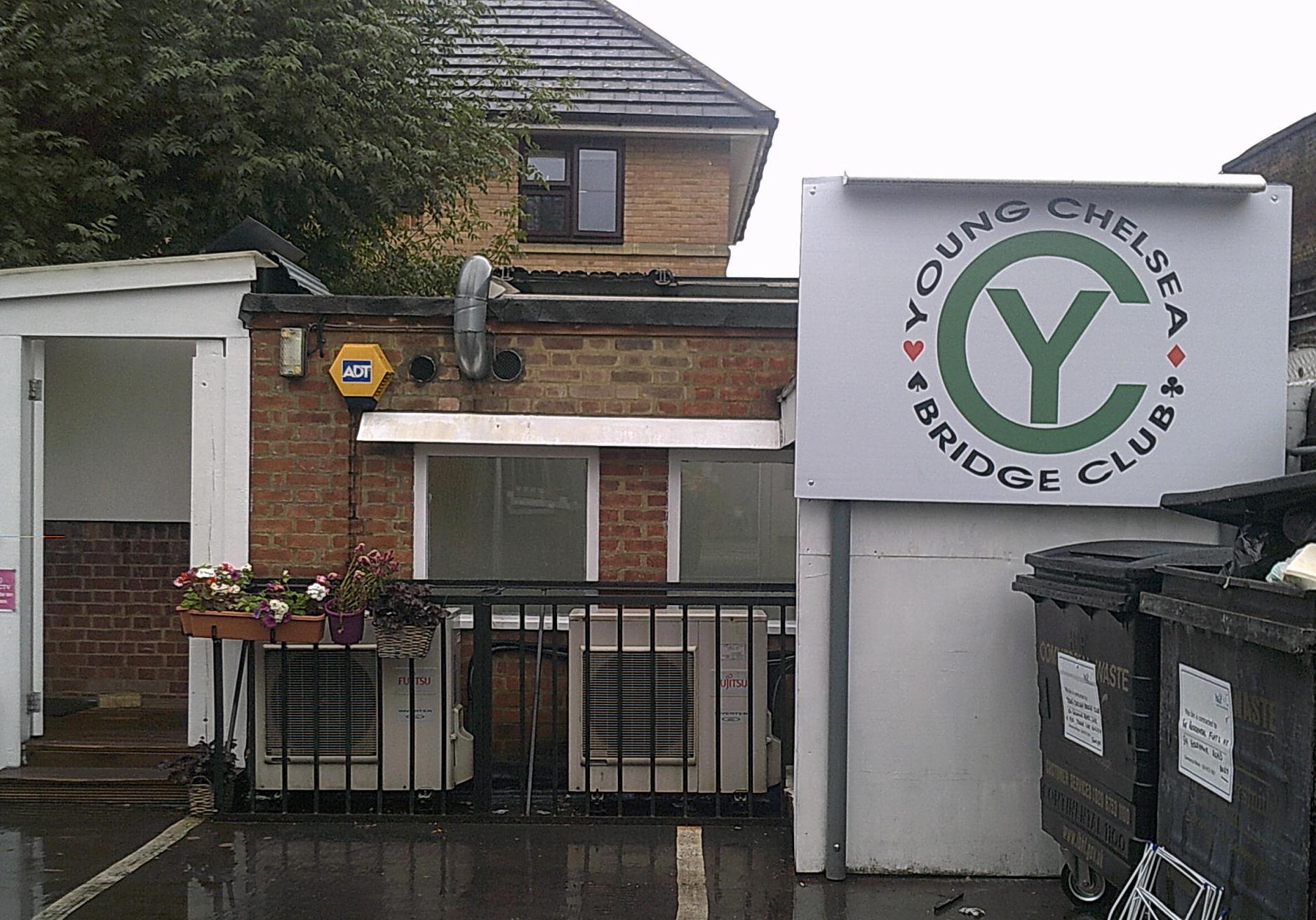 .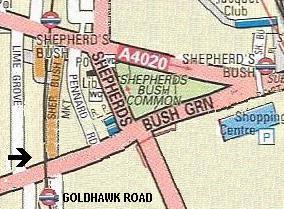 .
.
.
.
.
.
.
.
.
.
.
.
.
.
.
.
.
.
.
.
.
.
.
.
.
.
.
.
.
.
.
.
.
.